NEXT PAGE >
< PREV PAGE
940 L4-2.3L SOHC VIN 88 B230F (1992)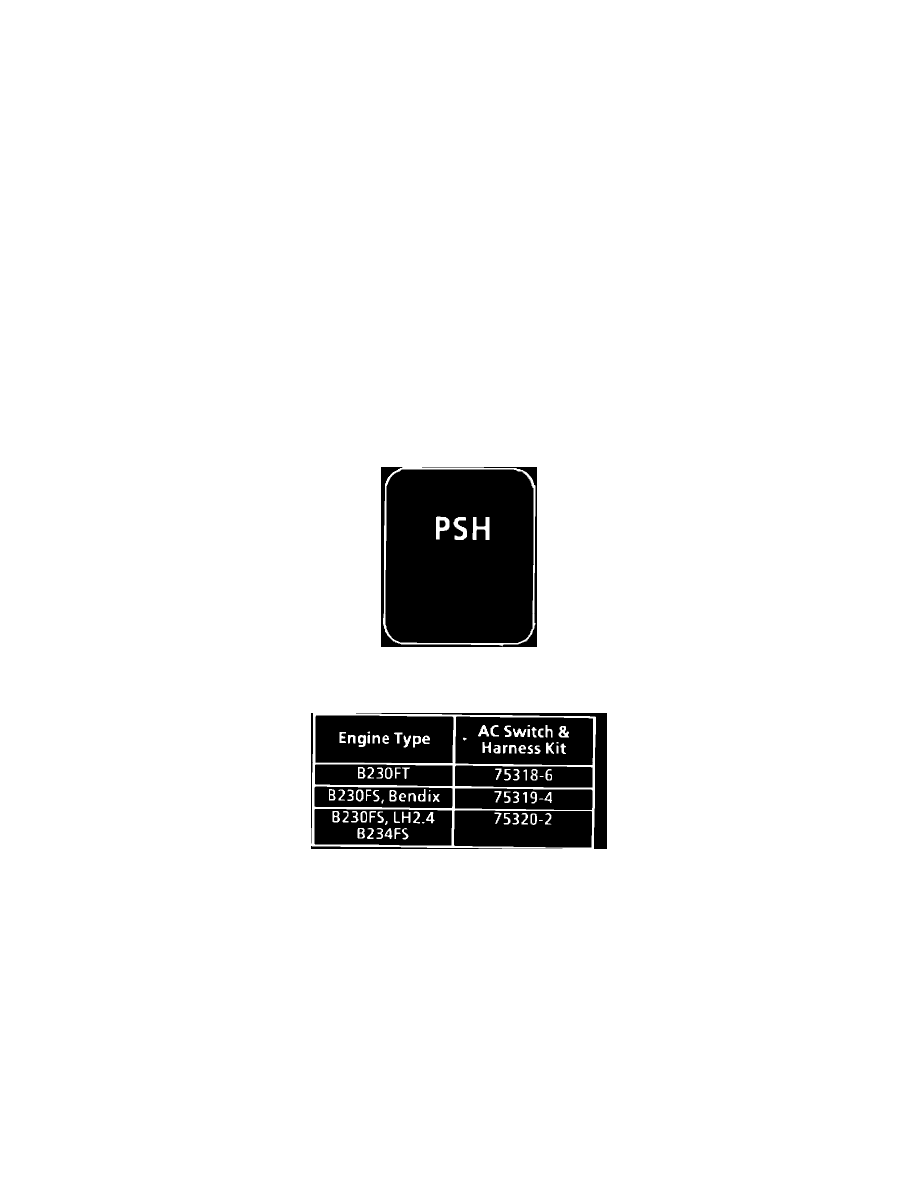 Technical Service Bulletin # 3759
Date: 920501
Pressure Switches and Wiring Harness - Replacement
PRODUCT
CARS
GROUP
37
NO.
59
SUBJECT:
Replacement of Pressure Switches and Wiring Harness
740/940
DATE:
MAY 1992
740 and 940: 
Replace the 3 A/C pressure switches (pressostats) and, on some cars, the A/C pressure switch harness.
Check with your Service Manager for correct action on each car.
Ref:
Service Manager Bulletin Group 00, No. 138
Some cars which have already been modified are identified by a white label bearing the text PSH on the cooling fan shroud. Check if this label is present
before commencing any work.
Parts Required:
740/940:
1 A/C switch and harness kit (includes wiring harness, 3 pressostats, and 3 O-rings) for a car that needs both the harness and pressostats replaced.
1 A/C switch kit pressostats, part number 75321-0 for a car (all engine types) that ONLY needs new pressostats. (Kit includes 3 pressostats and 3
o-rings).
1 tube of grease, part number 1161417-9 for pressostat connectors (will service approximately 15 cars).
Shop items: straps
740 and 940 Method
-
Turn ignition key off.
-
Disconnect the negative battery lead.
NEXT PAGE >
< PREV PAGE