Pressure Switches and Wiring Harness - Replacement|Page 10372 >
< Pressure Switches and Wiring Harness - Replacement
940 L4-2.3L SOHC VIN 88 B230F (1992)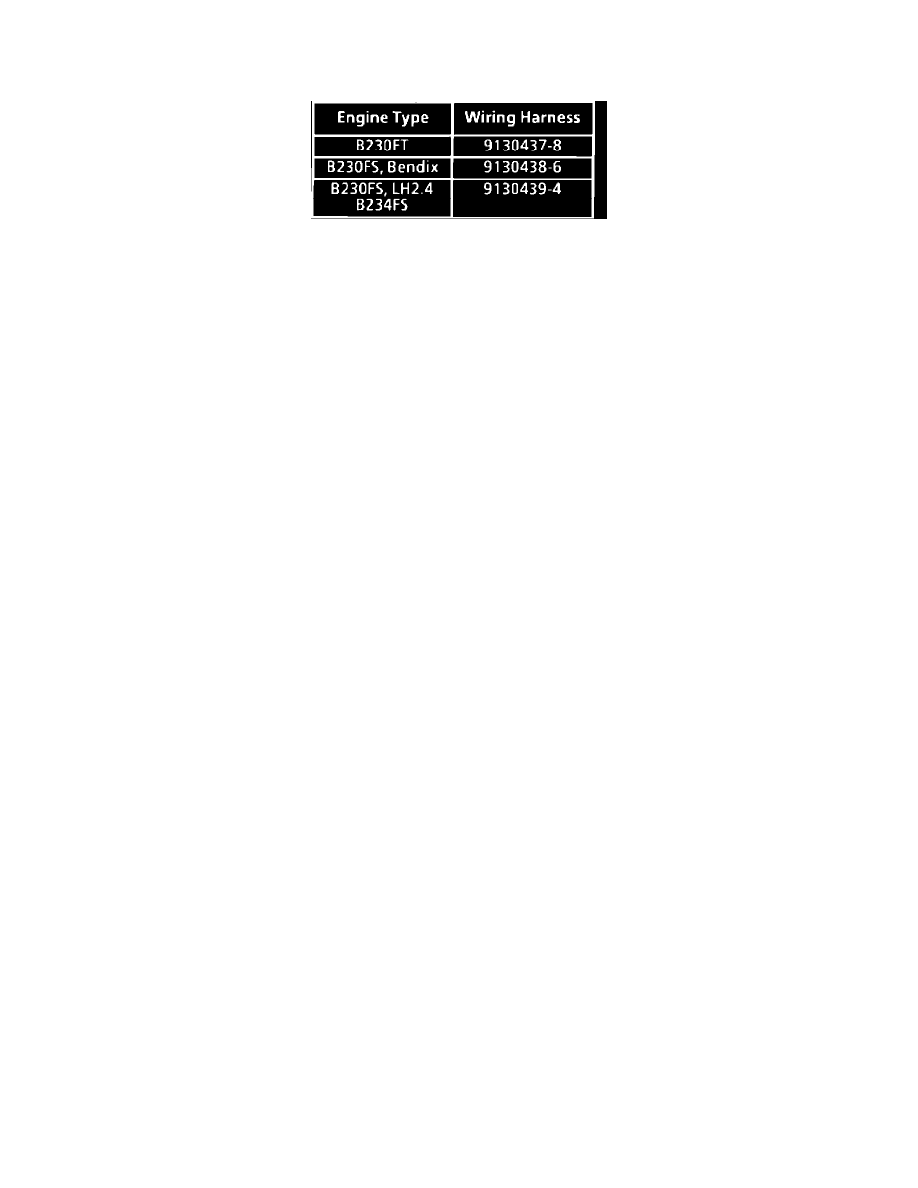 -
Remove the radiator grill.
-
Remove the right side spoiler lid (tow hook cover).
-
On turbos only. Remove air guide.
Replace the wiring harness if the A/C pressure switch harness has a different part number from those listed. The part number is located on a red sleeve on
the ground wire at the ground bar behind the head light assembly on the inner fender. In Turbos, it is located on the left side; on all other 4-cylinder cars,
it is on the right side.
See wiring harness routing diagrams, open large wiring straps, cut small straps. Note where yellow tape marks are located.
-
Remove the "old" harness from the car.
-
Install the new harness.
-
Install new small straps.
Pressure Switches and Wiring Harness - Replacement|Page 10372 >
< Pressure Switches and Wiring Harness - Replacement