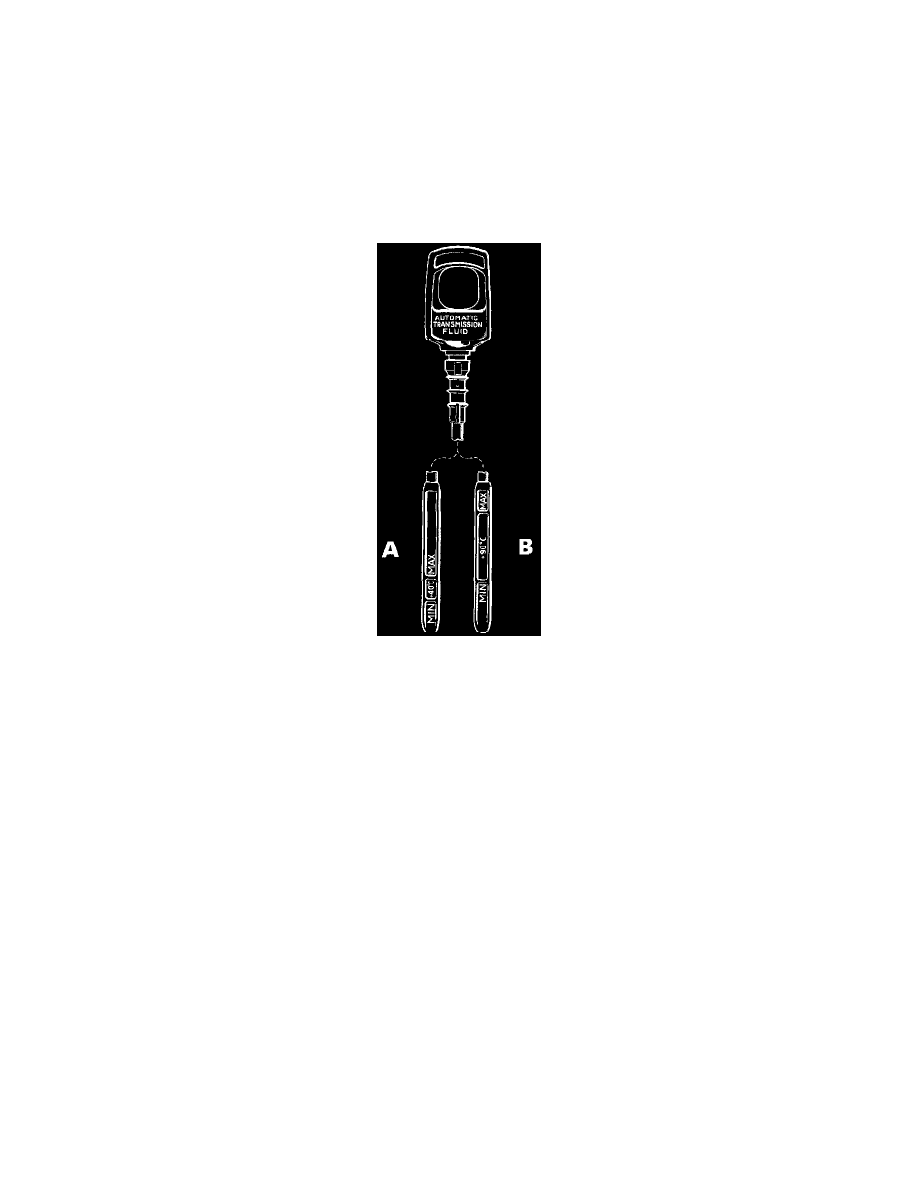 Automatic Transmission Fluid: Component Tests and General Diagnostics
WARNING: Fluid may be extremely hot if car has recently been driven.
Conditions:
-
Car parked on level surface with engine idling and gear selector in position P.
-
Operate the footbrake or apply the handbrake. Select each gear position in turn, remaining in each for 4-5 seconds. Return the lever to
position P and wait approx. 2 minutes before checking the fluid level.
NOTE:  Wipe the dipstick with a nylon or chamois cloth i.e. not with a cloth which may leave fluff or threads.
Dipstic Marking
-
A = Cold range B = Hot range
-
At ambient temperature +20°C (68°F), the fluid level will normally be within the "Cold" range +40°C (104°F). This is reached after
approx. 10 minutes of idling at ambient temperature.
-
The hot range is used to check the level at normal working temperature (reached after approx. 30 minutes of highway driving).
High Level
-
Drain off fluid. Disconnect filler tube from sump. Allow some fluid to run off and replace tube.
-
Check fluid level. Repeat until level is correct. Filler tube tightening torque: 90 Nm (66 ft.lb).
-
Check that no water is present in fluid (in which case, fluid will be whitish in colour). If so, transmission must be removed and cleaned, and
oil cooler repaired or replaced.
-
High load may also cause high level due to abnormally high fluid temperature.
Low Level
-
Top up fluid to between maximum and minimum markings on dipstick.