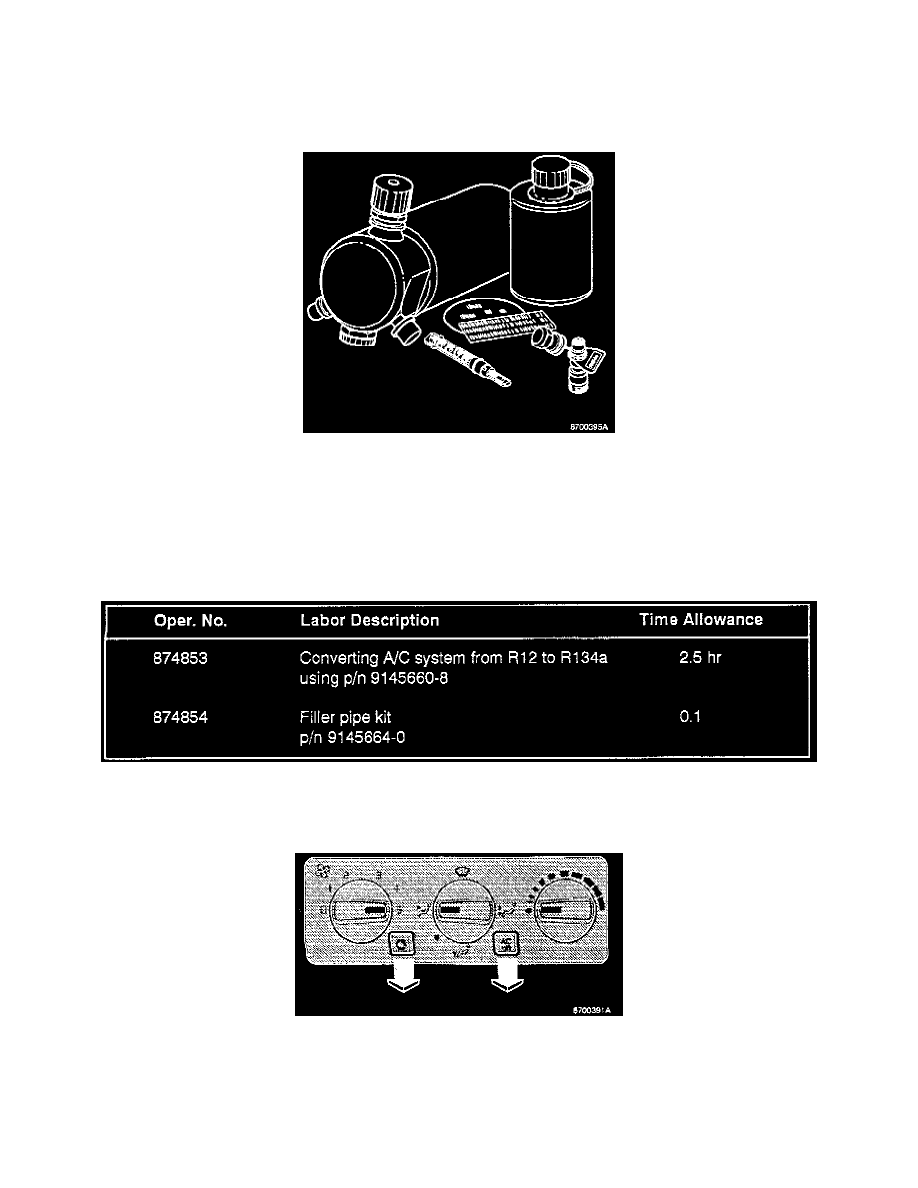 -
Recovery/filling station for R12
-
Recovery/filling station for R134a
-
Leak detector R12/R134a
Material:
-
Conversion kit, p/n 9145660-8 (see illustration)
-
If ETF/KRU-valve (factory filler valve) is not installed on the system, an additional filler pipe kit, p/n 9145664-0, is required,
-
Thread locking fluid, p/n 1161351-0, (or commercially available).
Move car into workshop
If it is cold outside, move the car into the workshop, the night before, if possible, but at least two hours before starting work. The ambient temperature
should be preferably at least 68°F (20° C).
Labor/Operations Block
Checking A/C System
-
Start engine.
-
Turn on A/C, select highest fan speed, turn temperature selector to maximum cooling (not "REC" recirculation), and leave front doors and windows
open.
-
Check that the compressor starts. If the compressor does not start, refrigerant may have leaked Out.
If the compressor starts,
there is refrigerant in the system.