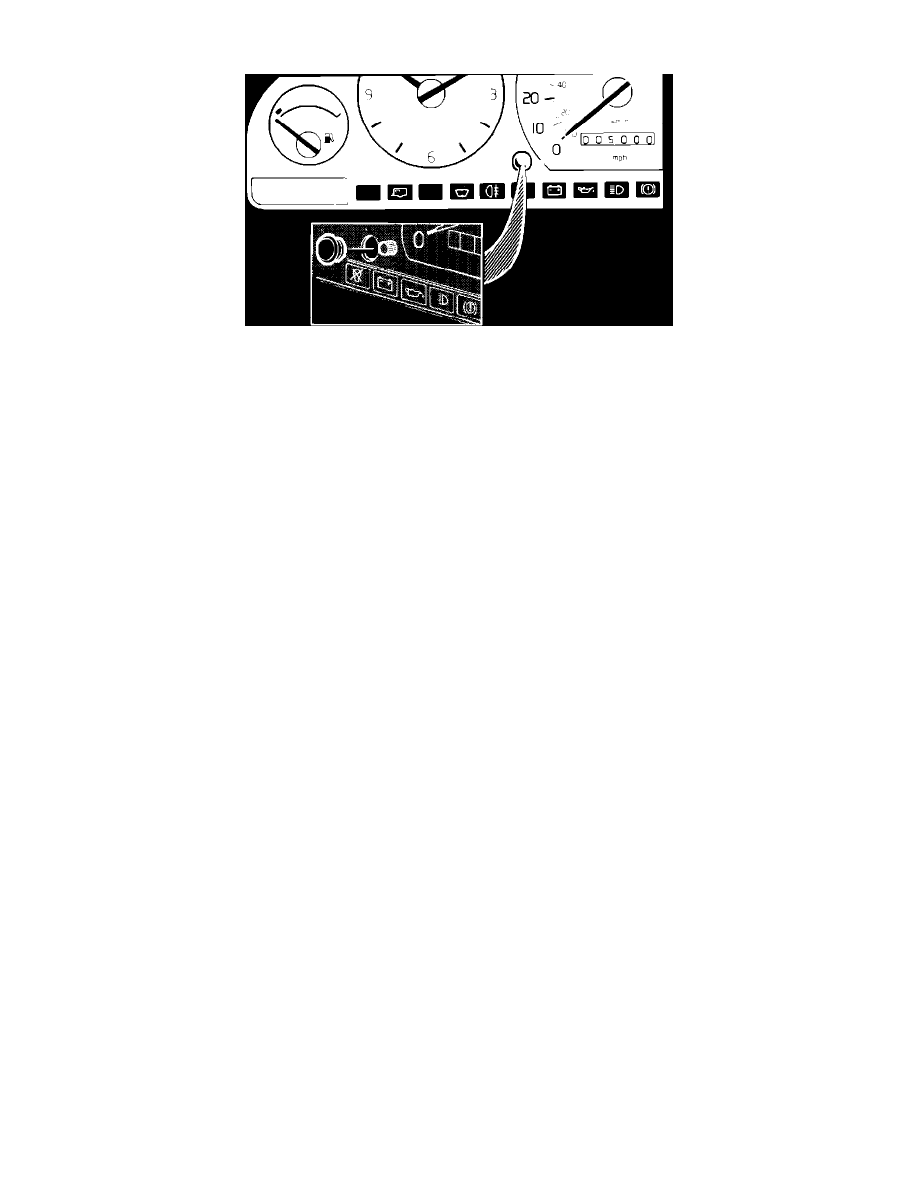 Maintenance Required Lamp/Indicator: Service and Repair
Fig. 418 Reset Button
The Service Reminder Indicator lamp, located on the instrument cluster, will illuminate for approximately 2 minutes after each engine start up to
indicate the need for engine oil change. 
After changing engine oil, the lamp should be reset. 
Remove the rubber grommet to the left of speedometer, Fig. 418 . 
With a small screwdriver, depress reset button. Service Reminder Indicator will now be OFF.