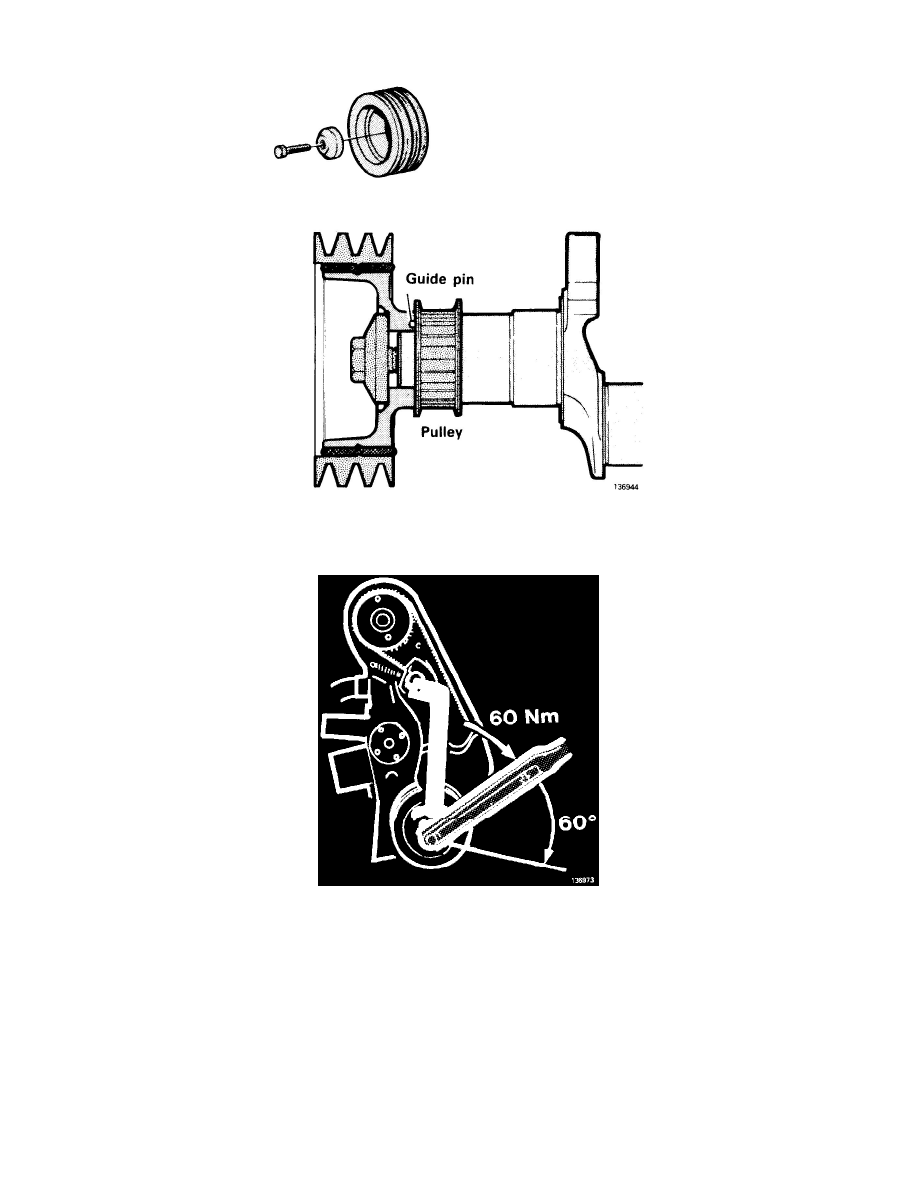 CAUTION: Vibration damper fits in one position only. There is a dowel on the crankshaft gear that should fit into a hole in the vibration damper.
Crankshaft Pulley & Vibration Damper
6. Install crankshaft bolt and washer.
Crankshaft Bolt Torque Procedure
7. Tighten vibration damper.
-
Remove nut and washer from belt tensioner.
-
Install tool 5284. Use a nut to retain it. 
-
Tighten crankshaft bolt:
-
Stage 1 60 Nm (44 ft lbs)
-
Stage 2 Angle-tighten 60°
-
Remove tool 5284.
-
Install washer and nut on belt tensioner.