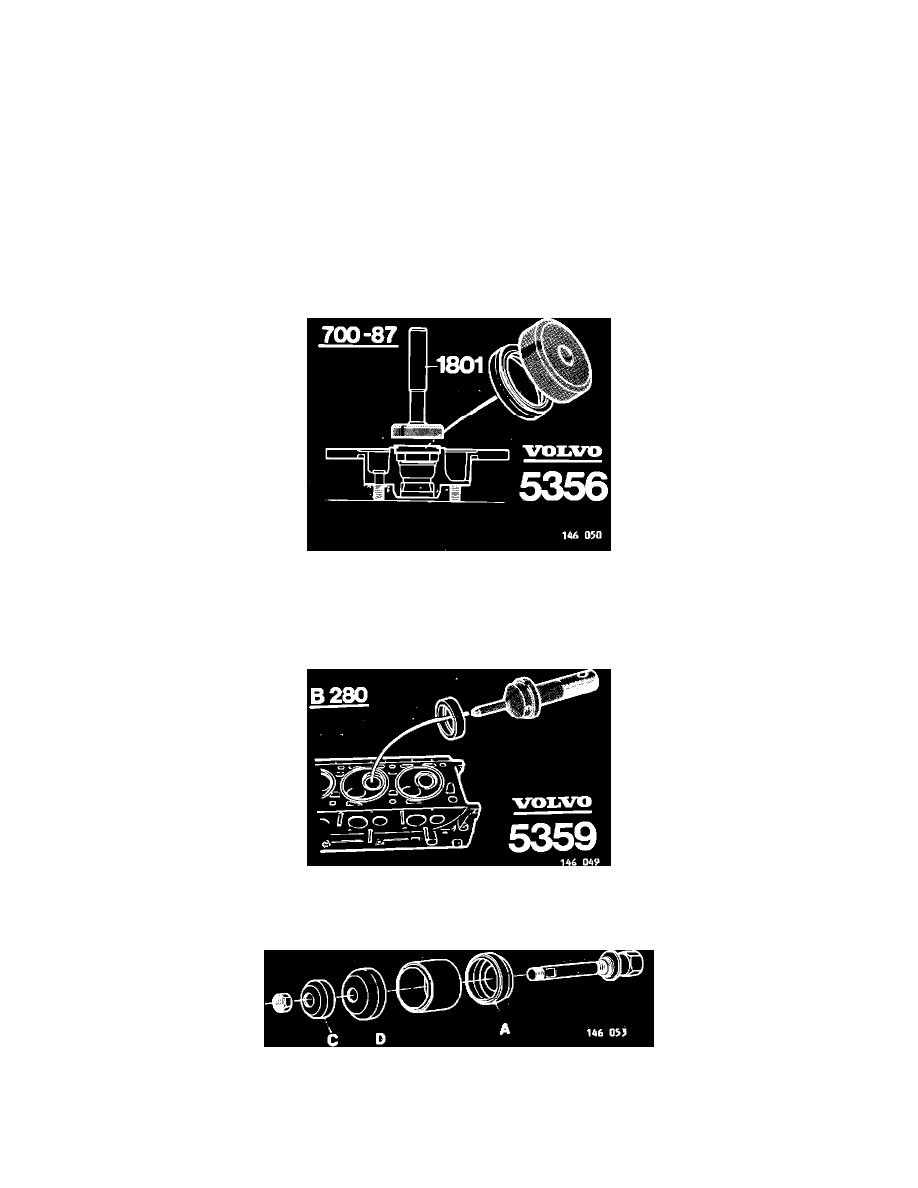 Wheel Bearing: Technical Service Bulletins
Tools - New and Modified
No.
33
Date:
May 1988
THIS BULLETIN APPLIES TO THE U.S. AND CANADIAN MARKETS
NEW AND MODIFIED SPECIAL TOOLS
Part Numbers:
9995356-4 Category: Mandatory 
9995359-8 Category: Available
9995356-4 Drift
For installing front wheel bearing seals on 740/760 and 780 up to 1987, models.
*
53 56 replaces drift 5005
9995359-8 Drift
For installing inlet valve seats on B280F engines.
A new type of control arm bushing has been used on 240/260 models. Previously the drilled hole was positioned 2 mm off center, now it is in the center
of the bushing.
After carrying out the modification, it will be possible to use special tool 5078 for replacing early and late type bushings.