< PREV PAGE
NEXT PAGE >
940 L4-2.3L SOHC VIN 88 B230F (1992)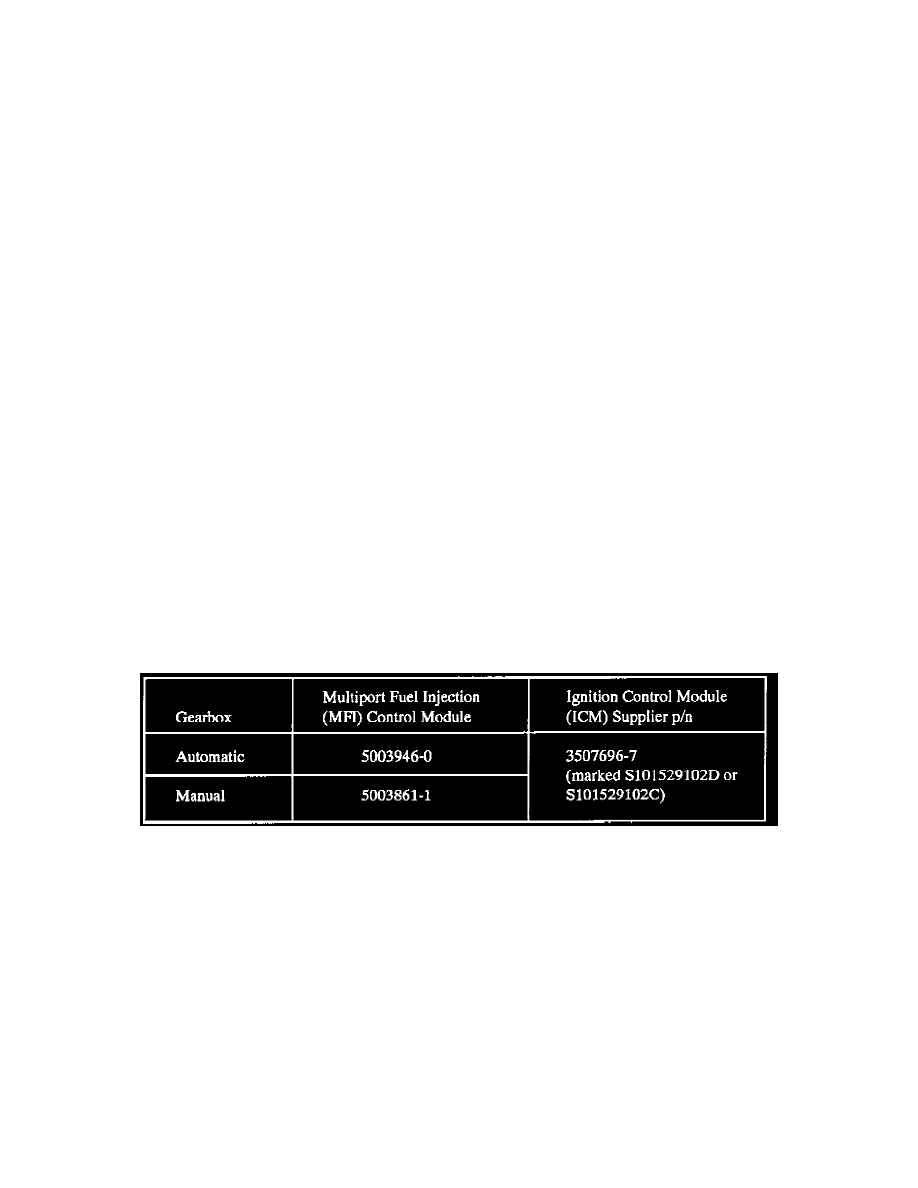 Engine Control Module: All Technical Service Bulletins
Ignition/Fuel Control Modules - Revised
Model:
700-900
Group:
28
Number:
910
Title:
Replacement Of Rex/Regina Control Modules
740/940 1989- Early 1992
B230F MFK 30/39 Only
Market:
US and Canada
Date: December 1993
This Bulletin Supersedes SB 28-710; Dated 8/92
Reference:
TP 31903/1 (English); 09/88; Fuel System Regina Ignition
System REX-I
SMB 00-138A;5/92; Service Campaign 59
SB 28-113
Replacement of Rex/Regina control modules
This service bulletin applies to 1989-92 740s and 940s, and describes the modifications to be made to the fuel injection and ignition systems when either
of the control modules must be replaced.
To simplify parts handling, only the latest versions of the Rex/Regina fuel injection and ignition control modules will be stocked (i.e., versions used in
new production models since August 1993).
The Rex/Regina control modules available.
Combining control modules of different versions:
< PREV PAGE
NEXT PAGE >