< PREV PAGE
NEXT PAGE >
940 L4-2.3L SOHC VIN 88 B230F (1992)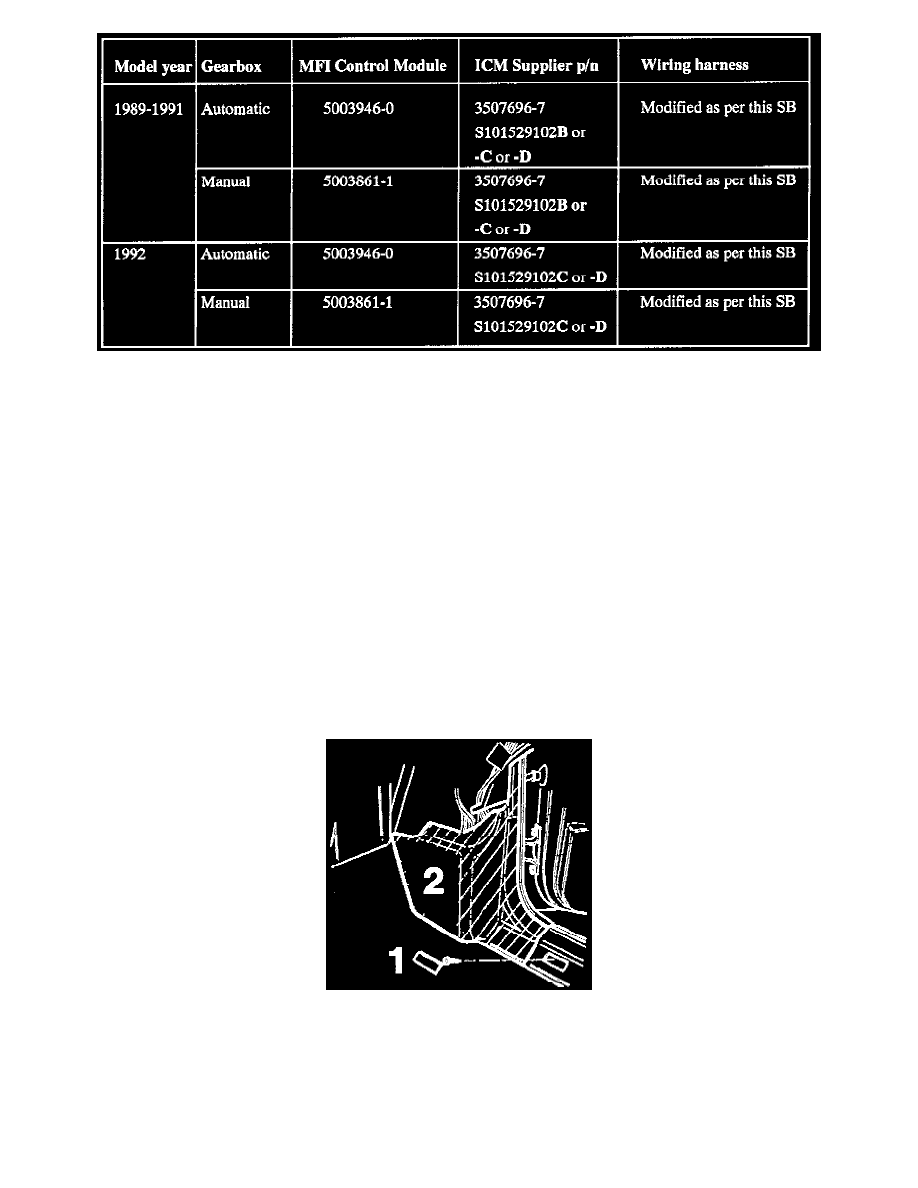 Control module versions are matched to each other, a fact which must be taken into account when replacing a fuel injection or ignition module. It is
important to ensure that the correct ICM is utilized when replacing the MFI control module and vice-versa. The illustrated table shows the possible
control module combinations and the measures which must be implemented to ensure satisfactory operation of the systems.
Consequences of modifications:
- On completion of the above measures, the cold-start valve will remain installed but will not function.
- Information that the A/C compressor is switched in will no longer be shown by the Volvo Scan Tool (VST) under "Monitor test". In all cases, the
instrument will indicate that A/C is on, regardless of whether the A/C is on or off.
Whenever older vehicles are updated with the latest programming, it is important to ensure that the throttle body is adjusted to specification as per SB
25-704, Section 1.1 - 1.5.
Replacement of fuel injection control module and modification of wiring
Procedure:
Record any fuel injection and ignition system diagnostic trouble codes (DTC) and correct faults as required.
Remove/disconnect:
- front screw in sill protector (1)
- cover over MFI control module (2)
IMPORTANT:
Module must be dead when connector is removed or reconnected, otherwise damage may result. Remove Fuse # 1 to avoid damage to control
modules.
Ensure that ignition is switched off.
< PREV PAGE
NEXT PAGE >