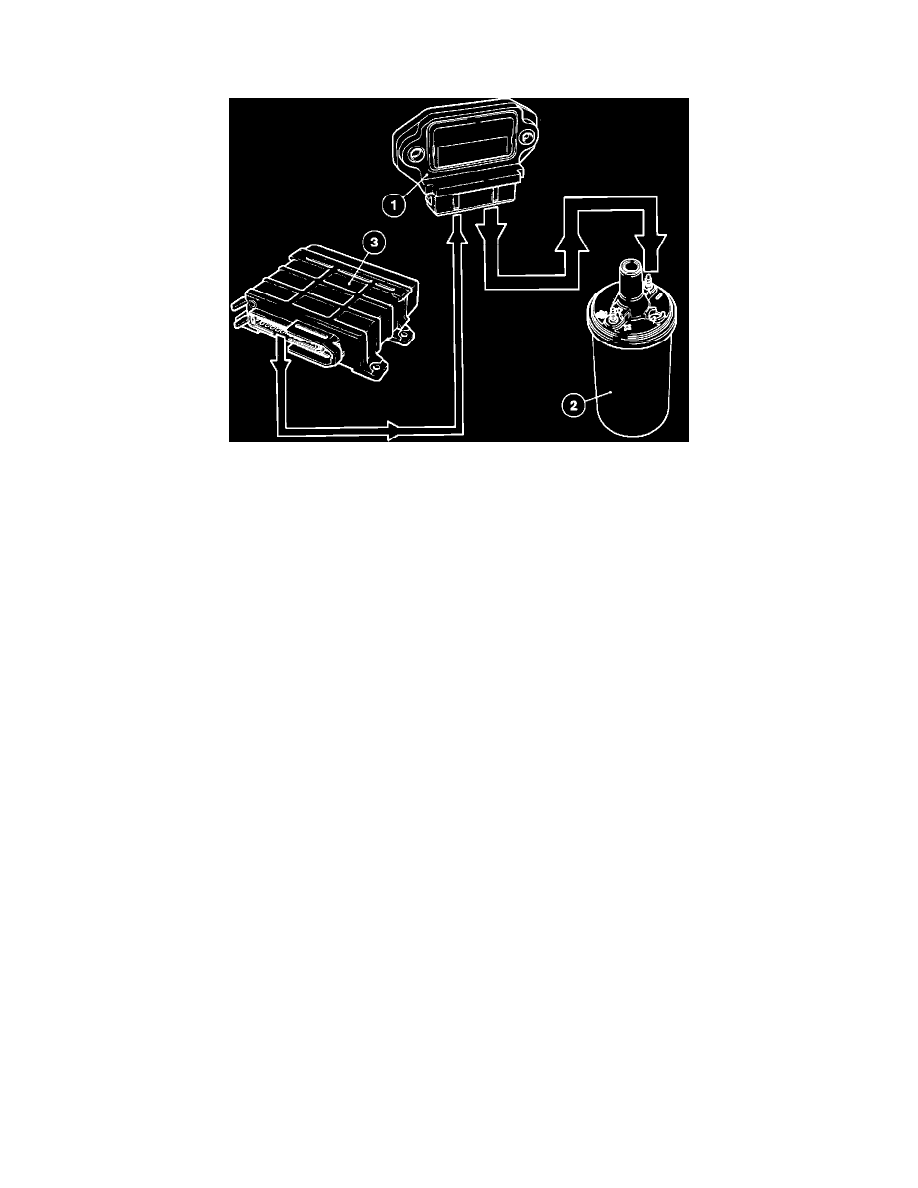 Ignition Control Module: Description and Operation
Bosch
Power Stage And System
Sent by the ignition ECU:
PURPOSE AND LOCATION
The power stage (1) functions as an electronic switch controlling the current in the ignition coil on command from the ignition ECU (3). This
function is comparable to the operation of the points in a mechanical ignition system, in that it opens and closes the coil primary ground
connection.
The power stage is located in the engine compartment on the left (driver) side front corner next to the air filter housing.
OPERATION AND SIGNAL
Once the ECU has computed the ignition timing (based on the input signals), the value is converted into a control signal for the power stage. When
the signal goes high (+ 5V), the power stage permits the ignition coil to charge. When the signal falls (to 0V), the power stage interrupts the
current in the ignition coil primary windings, inducing a high-tension pulse in the secondary windings.
The power stage incorporates a circuit which monitors and controls the current used to charge the ignition coil (2). This keeps the current supplied
to the coil at a constant level, assuring a full charge at all times.
Since the power stage generates heat, the unit is mounted on a heat sink attached to the body for adequate cooling. A good contact between the unit
and heat sink is necessary for reliable operation of the power stage.