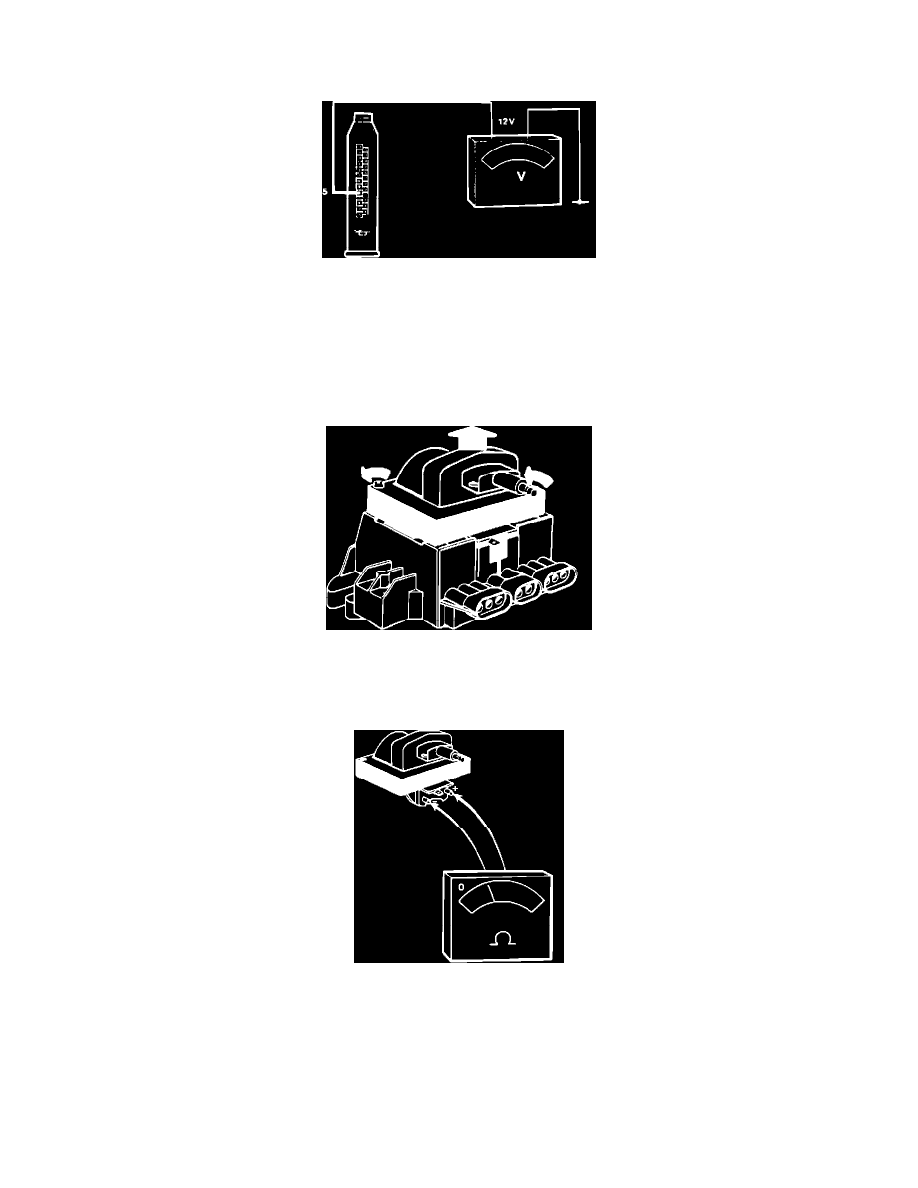 6.
Check that terminal contacts have been pushed down evenly in connector.
7.
If any connectors have been pushed down to far, poor connection may result.
Checking Battery Supply
8.
Check main power supply by connecting a voltmeter between pin 5 (brown) in ECU connector and ground.
Reading: approx. 12 volts
9.
If no voltage registers, check wire between ECU and fuse-box located behind the center console ash tray. Check fuse #1 and wiring to battery
(incl. battery terminals). Repair as necessary.
Separating Ignition Coil From Power Stage
10.
Check ignition coil and power stage by disconnecting connectors.
11.
Remove the two mounting bolts (Torx) and separate the ignition coil from the power stage.
Measuring Positive And Negative Side Of Coil
12.
Measure resistance across the LT terminals (+ and -) as shown in the figure.
Reading: approx. 0.5 ohm
If reading is different, replace and retest with new coil.