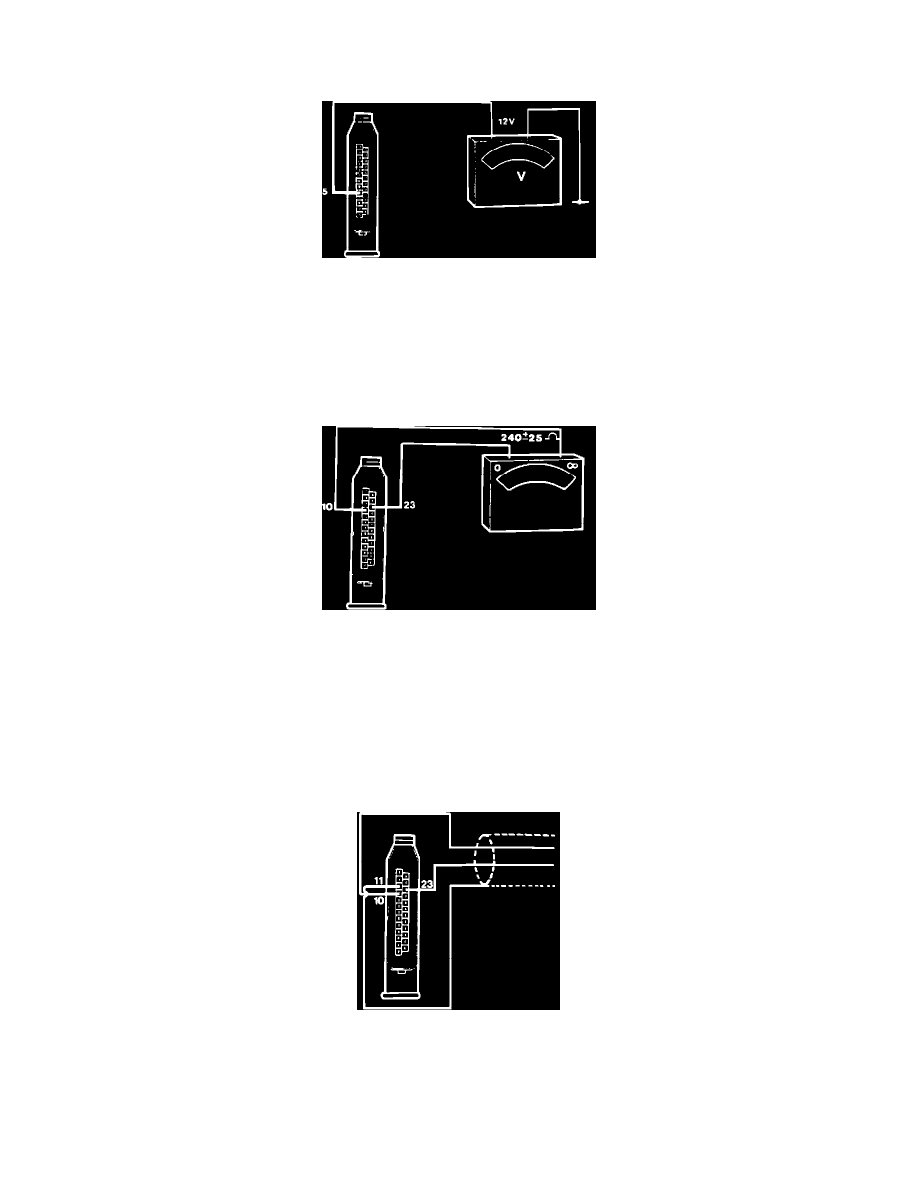 6.
Check that terminal contacts have been pushed down evenly in connector.
7.
If any connectors have been pushed down to far, poor connection may result.
Checking Battery Supply
8.
Check main power supply by connecting a voltmeter between pin 5 in ECM connector and ground.
Reading: approx. 12 volts
9.
If no voltage registers, check wire between ECM and fuse-box located behind the center console ash tray. Check fuse #1, #3 and wiring to battery
(incl. battery terminals). Repair as necessary.
Checking Crankshaft Position/Speed Sensor
10.
Check crankshaft position/speed sensor by connecting an ohmmeter between ECM connector pin 10 and ECM connector pin 23. Reading should
be:
Sensor 1389399-5 (older type) -- 240 ± 25 ohms @ 20° C
Sensor 3547847-8 (newer type)
or 1389399-5 with white dot -- 170 ± 30 ohms @ 20° C
11.
If value is incorrect, check wiring. If wiring is O.K., replace crankshaft position/speed sensor.
Checking Screen Connection
12.
Check that screening is connected to pin 11. Fix if necessary.
13.
After testing, disconnect all test equipment, reconnect all connectors (including the ECM connector) and remount all panels.