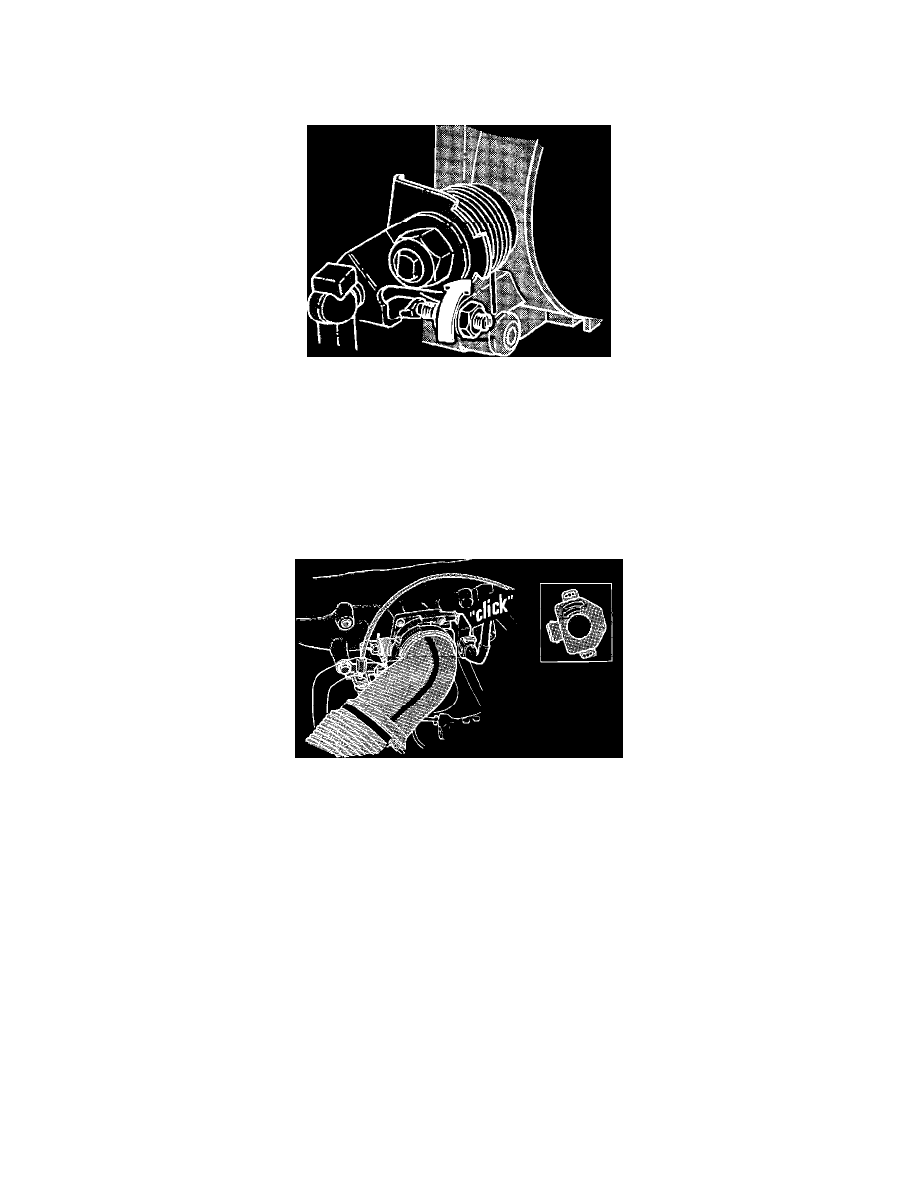 Bosch
***UPDATED BY TSB 25202704, MAY 1991
Fig. 357 BASIC THROTTLE SETTING
NOTE: The idle speed is controlled by an Engine Control Module (ECM). Do not attempt to adjust the idle speed. If it is out of specified tolerance
(775 ± 50 RPM in P), see COMPUTERS AND CONTROL SYSTEMS.
1.
Disconnect the throttle pulley link arm. Release the lock nut.
2.
Loosen the adjustment screw until the throttle is fully closed.
3.
Turn the adjustment screw clockwise until it just touches the link arm and then 1/4 turn more. Tighten the locking nut.
NOTE: It may be necessary to loosen the throttle switch before adjusting throttle plate.
Fig. 358 CHECK TROTTLE SWITCH SETTING
4.
Check the throttle switch by opening the throttle valve slightly and listening for a "click".
5.
Adjust the throttle switch by loosening the retaining screws (3 mm screw).  Turn the switch slightly clockwise. Turn switch back again until "click"
is heard. Tighten the retaining screws. Recheck the setting.