< PREV PAGE
NEXT PAGE >
940 L4-2.3L SOHC VIN 88 B230F (1992)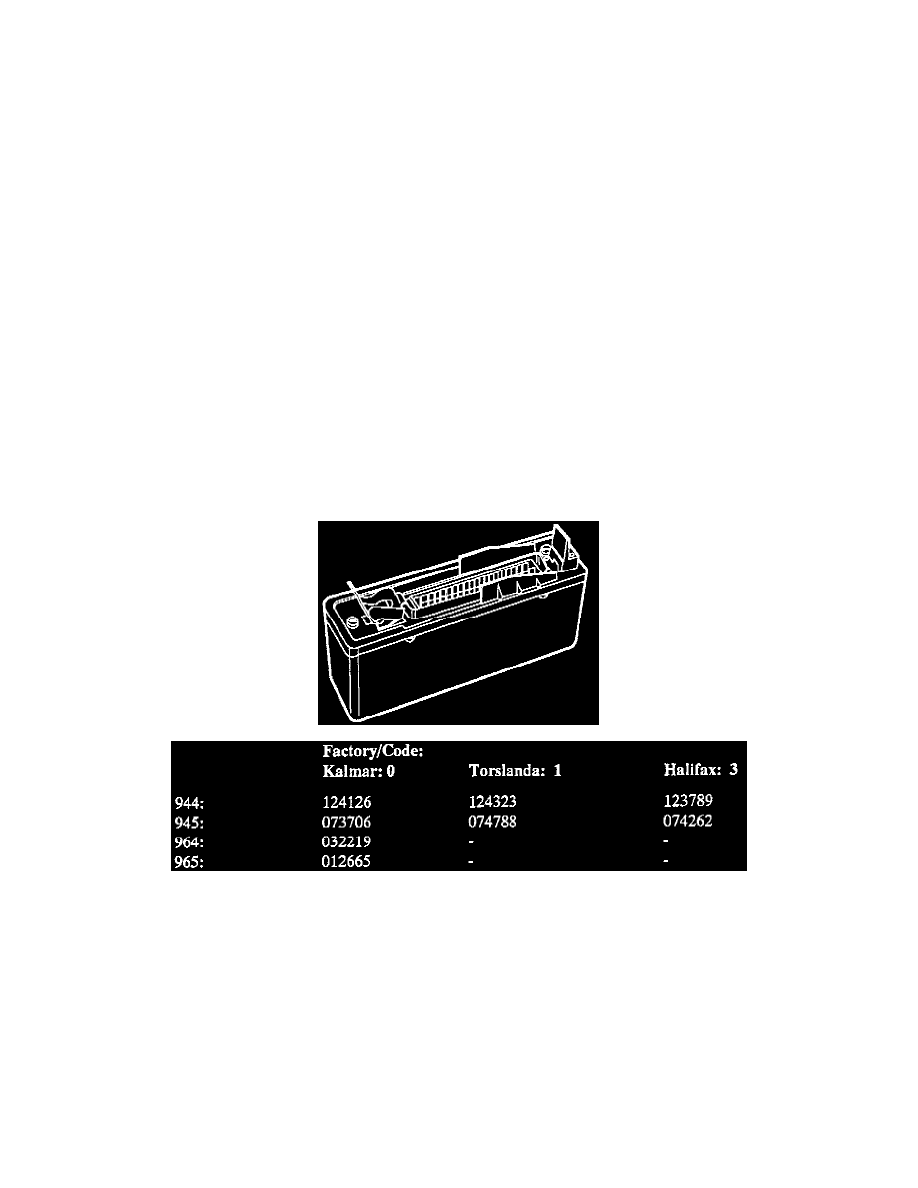 Electronic Brake Control Module: Technical Service Bulletins
ABS & OBD Systems - Revised
MODEL
700-900
GROUP
59
NUMBER
904
MARKET
US and Canada
DATE
May 1993
TITLE
ABS BRAKING SYSTEM AND ON-BOARD DIAGNOSTIC (OBD) SYSTEM
700/900  1992-->
REFERENCE: TP 31085/1 (ENGLISH); 05/89; ABS BRAKE SYSTEM WIRING DIAGRAM 
TP 32208/1 (ENGLISH); 12/92; WIRING DIAGRAMS 940 1993
TP 32200/1 (ENGLISH); 11/92; WIRING DIAGRAMS 960 1993
ABS braking system and on-board diagnostic (OBD) system
Replaced ABS control module, with an integral OBD function, p/n 9130197-8, was introduced into production from the illustrated chassis numbers.
From production month 4/93 the control module has a new p/n, 9128853-0. This control module is a replacement part and replaces older control
modules on models from 1989 on.
The new control module OBD function is connected to position 3, diagnostic unit A in the engine compartment. When the control module discovers a
fault, the ABS indicator lamp lights at the same time as it stores a DTC. During fault tracing/diagnosis the DTC can be read with the VST or by using the
LED on the diagnostic unit by activating test function 1. See DTC table.
DTC TABLE
< PREV PAGE
NEXT PAGE >