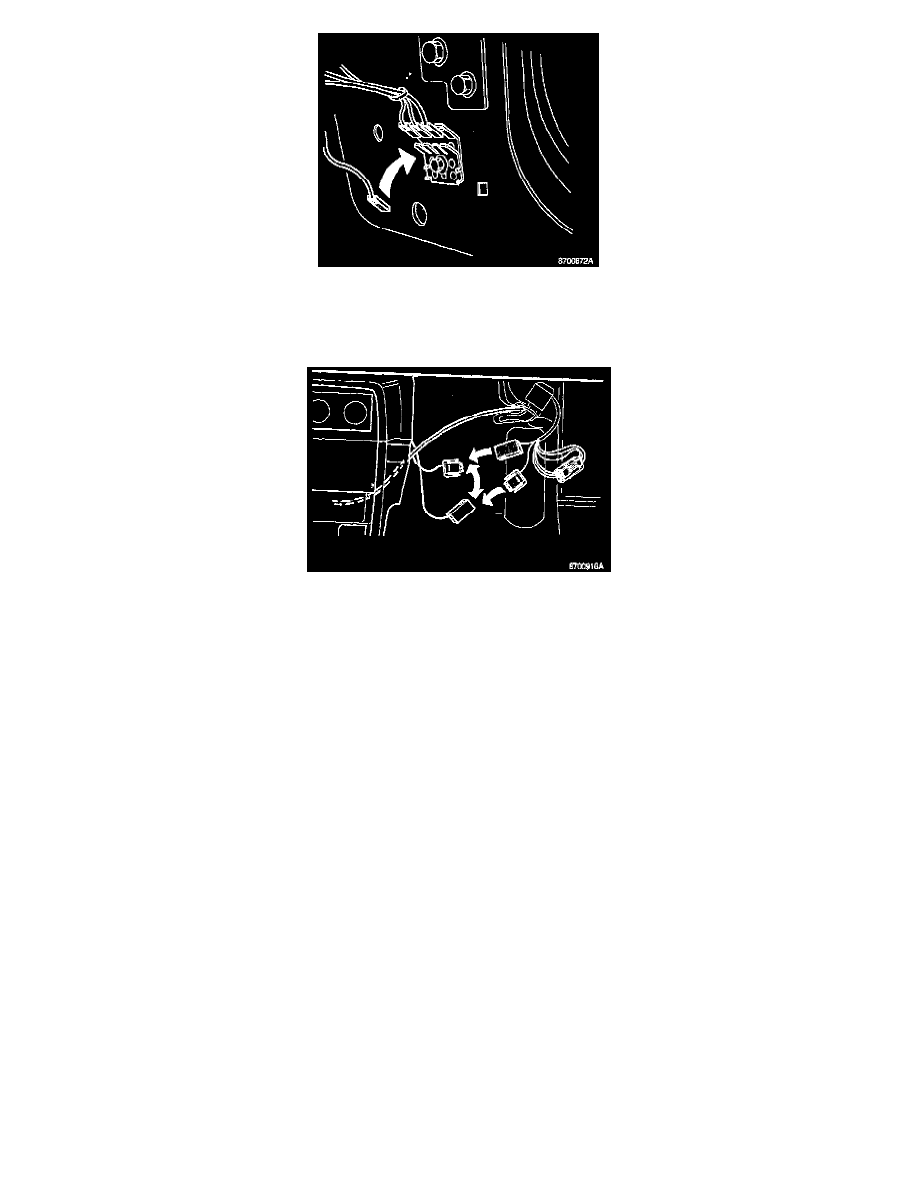 C9
Connection to ground plate
-
Connect the black-white cable included in the new cable harness to the ground plate on the right side of the cowl.
The ground plate is located behind the fuel control module.
C10
Cable harness connections
-
Locate connector on cable harness between heater and dashboard (on side of centre console). Separate connector and connect new and old
connectors for each model year:
1991 model year:
-
Connect 4-pin connectors, which have 3 cables and are included in the kit cable harness, to existing connectors.
92-94 model year (shown here):
-
Connect 2-pin connectors, with 1 cable included in the kit cable harness, to existing connectors.
-
Connect connectors not connected to existing cable harness, to each other.
Function verification and information
C11
Check airing cycle is working
-
Connect battery lead and start car.
-
Turn on A/C system to start compressor.
The A/C system starts if the temperature exceeds approx. 7°C (45°F).
-
Make up a cable (about 2 meters (6 ft.) in length) to connect battery positive terminal to control module connector. Connect to green cable, connector
terminal 6, for at least 30 seconds while compressor is operating.
-
Turn off engine.
Airing cycle should begin after approximately 10 seconds and continue for approximately 1 second.
-
Remove cable between connector and battery.
C12
Finishing off
-
Replace all parts removed.
-
Reset the clock and enter the anti-theft radio code if required.