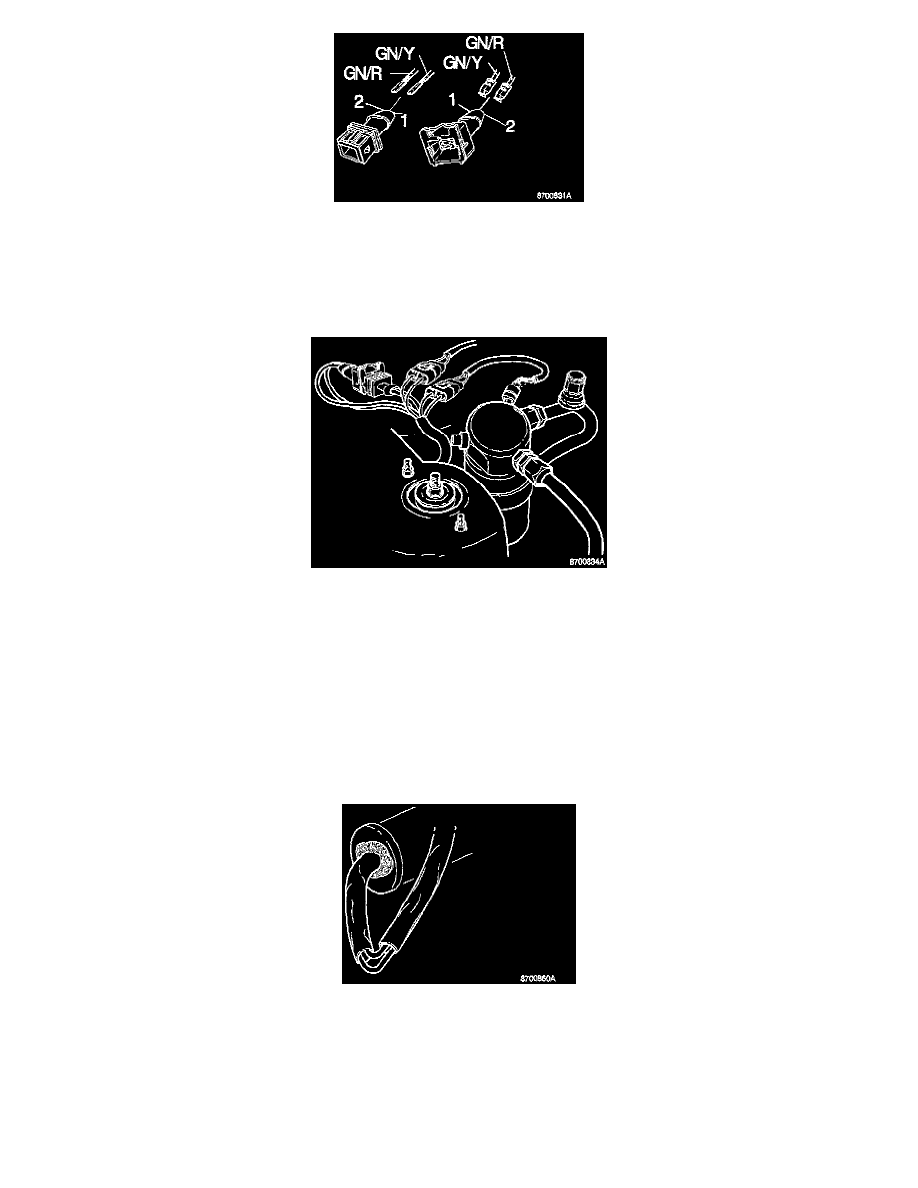 D3
Route cables to engine compartment
-
Route the cables which do not have connectors to the engine compartment through an unused hole in the grommet under the brace to the suspension
strut.
-
Connect green-yellow cables to connector terminal 1.
-
Connect green-red cables to connector terminal 2.
D4
Route cables to engine compartment (cent.)
-
Separate the existing connector at the boost air overpressure switch and connect round or flat tab terminals with housing receptacles from the new
cable harness for each model year:
1988-1991 model year (shown here):
-
Connect round connector.
1992 model year:
-
Connect flat connector.
-
Connect all unconnected connectors to each other.
-
Clamp cables to existing cables with a cable tie.
D5
Location of cable sheath opening
The cable sheath is cut to drain off condensation.
-
The cut conduit section should be placed at the lowest point along the route of the cable.
-
Use butyl tape to seal the grommet.
-
Use existing cable tie to clamp cables to firewall.