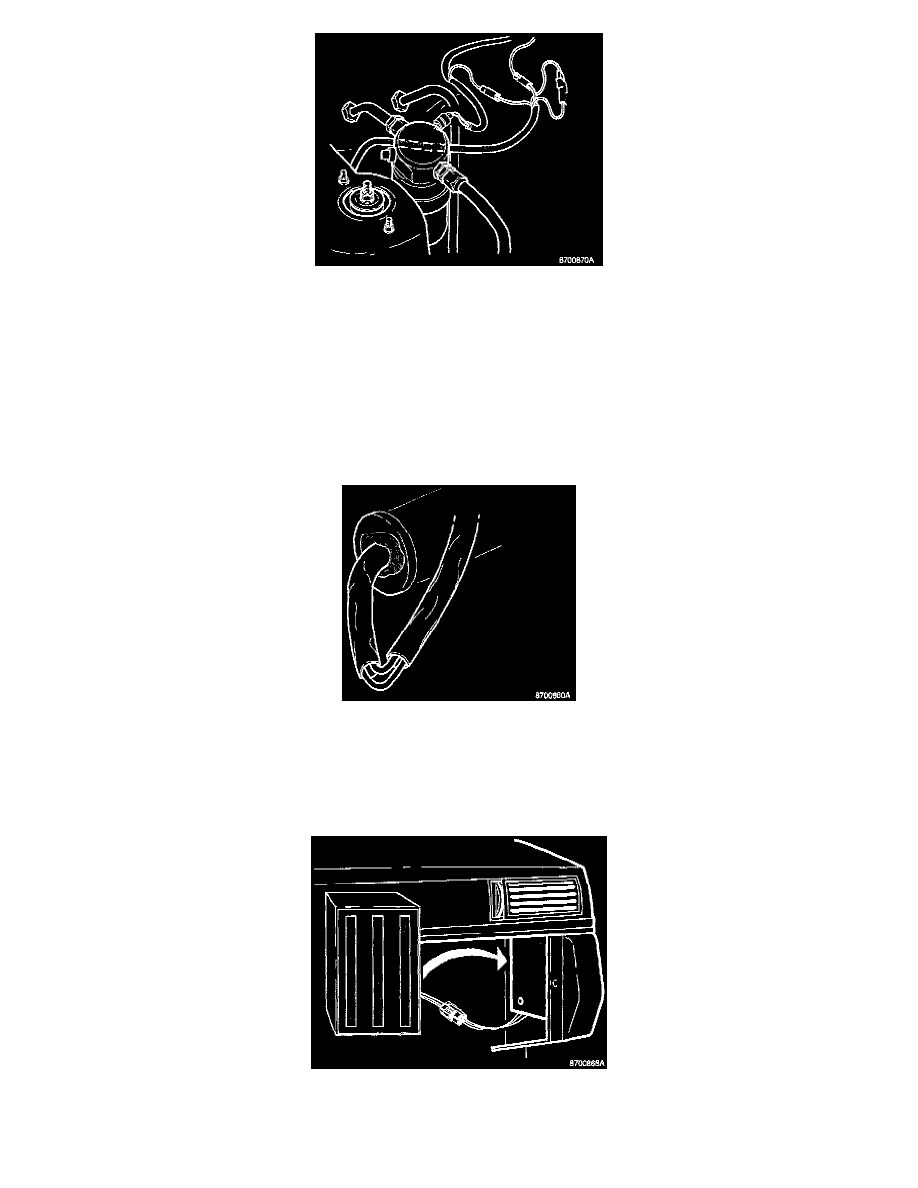 A10
Route cables to engine compartment
-
Route the green cables on the cable harness to the engine compartment through the vacant hole in the grommet under the brace to the suspension
tower.
1988 and 1989 model years:
-
Connect the flat connectors.
Year model 1990 cars (shown here):
-
Connect the round connectors.
-
Connect all unconnected connectors to each other.
A11
Location of cable sheath opening
The cable sheath is cut to drain off condensation.
-
The cut conduit section should be placed at the lowest point along the route of the cable.
-
Use butyl tape to seal the grommet.
-
Use existing cable tie to clamp cables to firewall.
Installing control module from kit
A12