< PREV PAGE
NEXT PAGE >
940 L4-2.3L SOHC VIN 88 B230F (1992)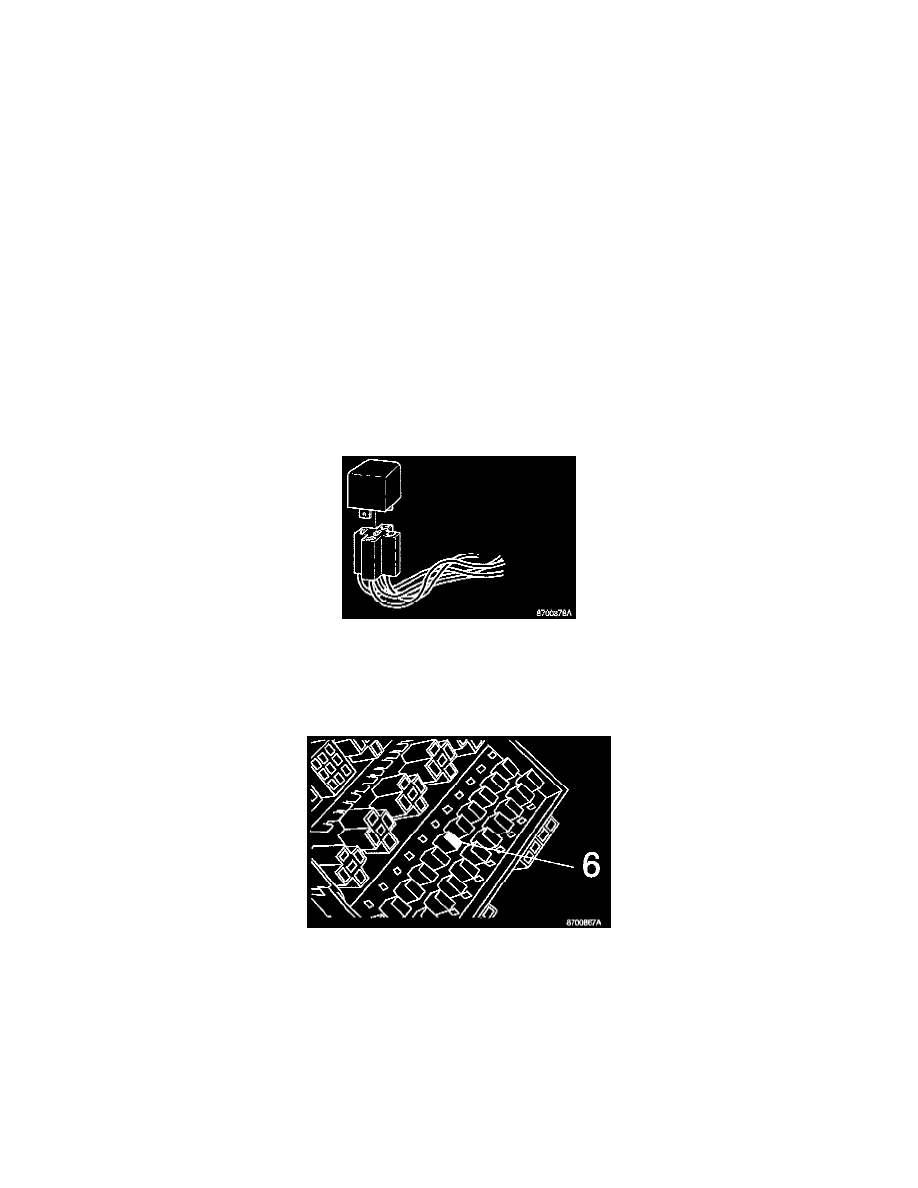 Preparations
-
Clean evaporator according to Service Manual:
Section 8(87)
Climate control
700/900 1982-
section Y
-
Make note of radio code if anti-theft coded radio installed.
Remove:
-
Negative battery lead.
-
Sound insulation on passenger side.
-
Glove compartment.
-
Cowl on passenger side.
-
Ashtray.
-
Cigarette lighter.
-
Storage compartment.
-
Detach and pull out central electronics module.
Refer to Service Manual:
Section 3(35-39) Lighting, instrumentation
(see group 37) and other electrical equipment 700/900 1982-
Section 8(82-86, 88) Interior, exterior 700/900 1982-
B2
Cable connections
Installing new relay on cable harness
-
Take out cable harness (P/N 9148756) supplied with kit.
-
Connect the relay in the kit to the 5-pin connector which is attached to the same end of the cable harness as the black-red cable.
B3
Attaching cable harness with relay
-
Attach relay and cable harness above the heater vacuum reservoir, using a cable tie.
-
Route the red-black cable inside the centre console side panel to the central electronics module.
-
Connect cable to fuse 6 in terminal 4.
-
Use cable tie to attach to existing cable harness.
< PREV PAGE
NEXT PAGE >