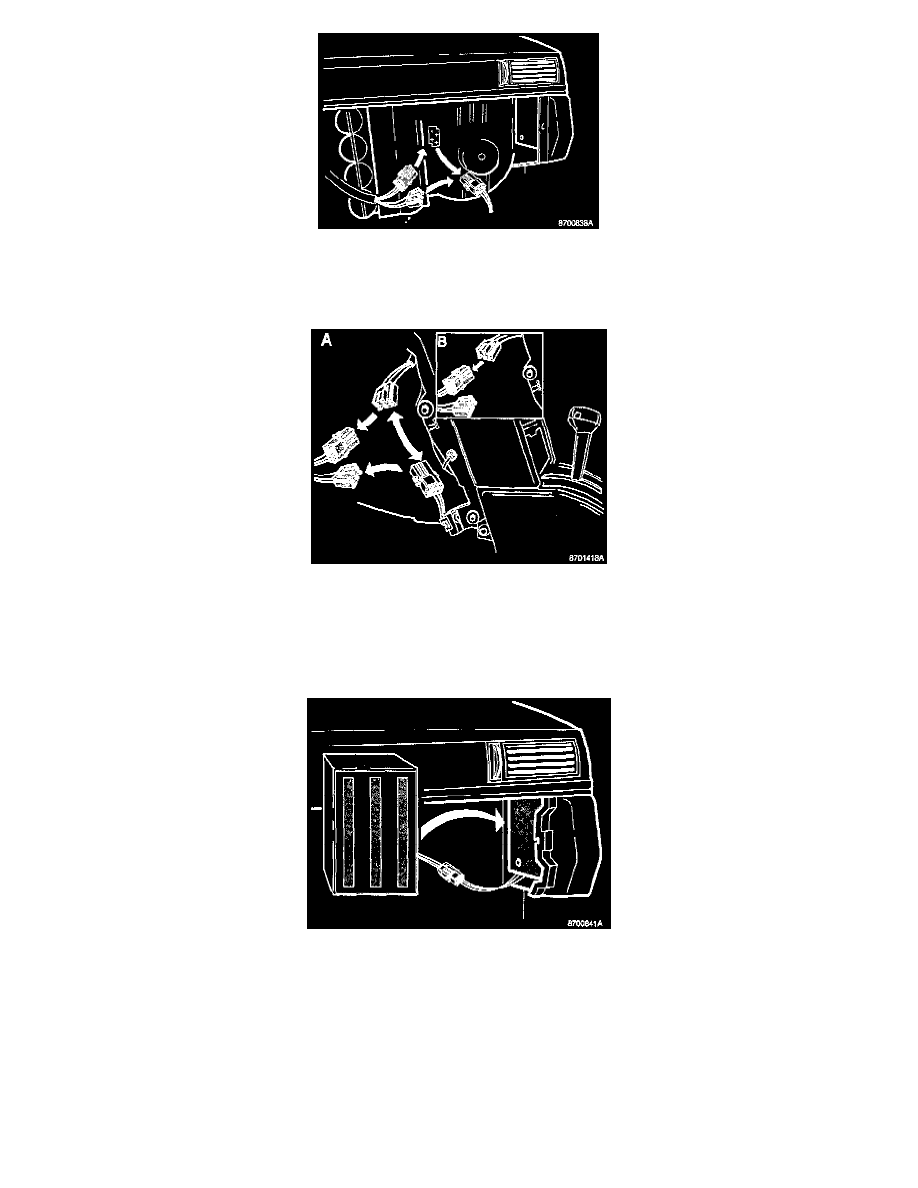 D6
Connection of yellow connector
-
Disconnect the yellow connector from the heater and attach the yellow connector from the cable harness.
-
Install the detached connector in the other cable harness yellow connector.
D7
Connection of orange cable
-
Route the orange cable with connector to driver's side of centre console.
-
Locate the black 4-pin accessories connector. The connector can be connected to accessories (A) or unused (B).
-
(A) If accessories are connected, separate connectors and connect them to both connectors on the new cable harness.
-
(B) Connect the unused existing black 4-pin connector to one of the new harness connectors. Leave the other connector unused.
Installing control module from kit
D8
Connecting and mounting control module in cars without SRS (Airbag) and knee bolster
-
Connect control module and cable harness connectors.
-
Apply three sections of butyl tape to the control module.
-
Install control module to dashboard side section with butyl tape.