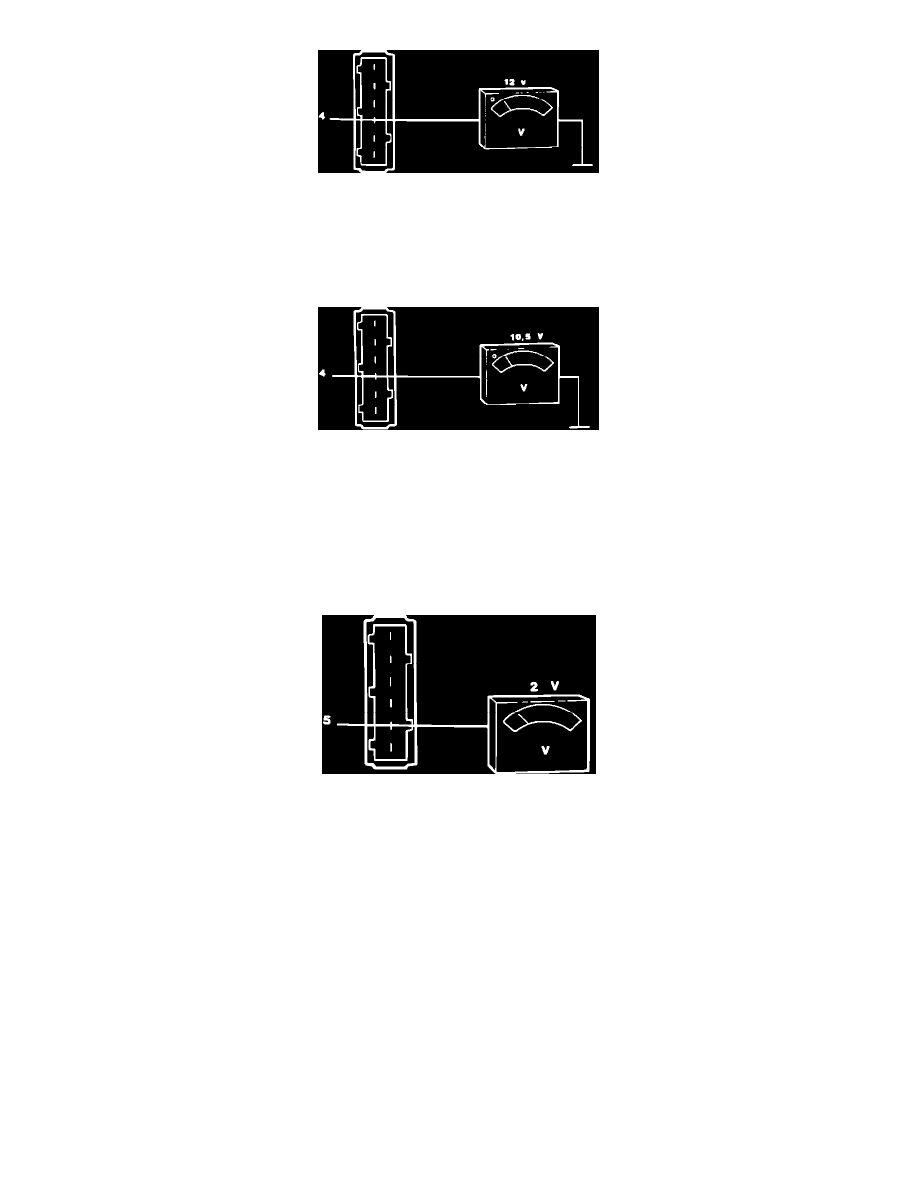 Checking Pin 4
11.
Turn ignition ON.
12.
Check voltage to ignition coil and power stage by connecting a voltmeter between pin 4 and ground.
Reading: approx. 12 volts.
Checking Pin 4 With Load
13.
Operate starter motor.
Reading: minimum of 10.5V
14.
If voltage to low, check battery and charging system (see STARTING AND CHARGING SYSTEMS).
15.
No voltage, check blue wire from pin 4 to ignition coil to fuse box (located behind center console ash tray). Fix wiring or replace fuse as
necessary.
Checking Pin 5
16.
Check connection between power stage and ignition control unit. Connect voltmeter between pin 5 and ground.
17.
Crank engine and read voltmeter at same time.
Voltmeter should fluctuate: between 0 and approx. 2V
18.
If all previous tests turned out positive and no spark is available at coil (high-tension outlet), replace power stage and retest.
19.
Turn ignition OFF.
20.
After testing, disconnect all test equipment, reconnect all connectors and place rubber boot back over connector to cover pins.