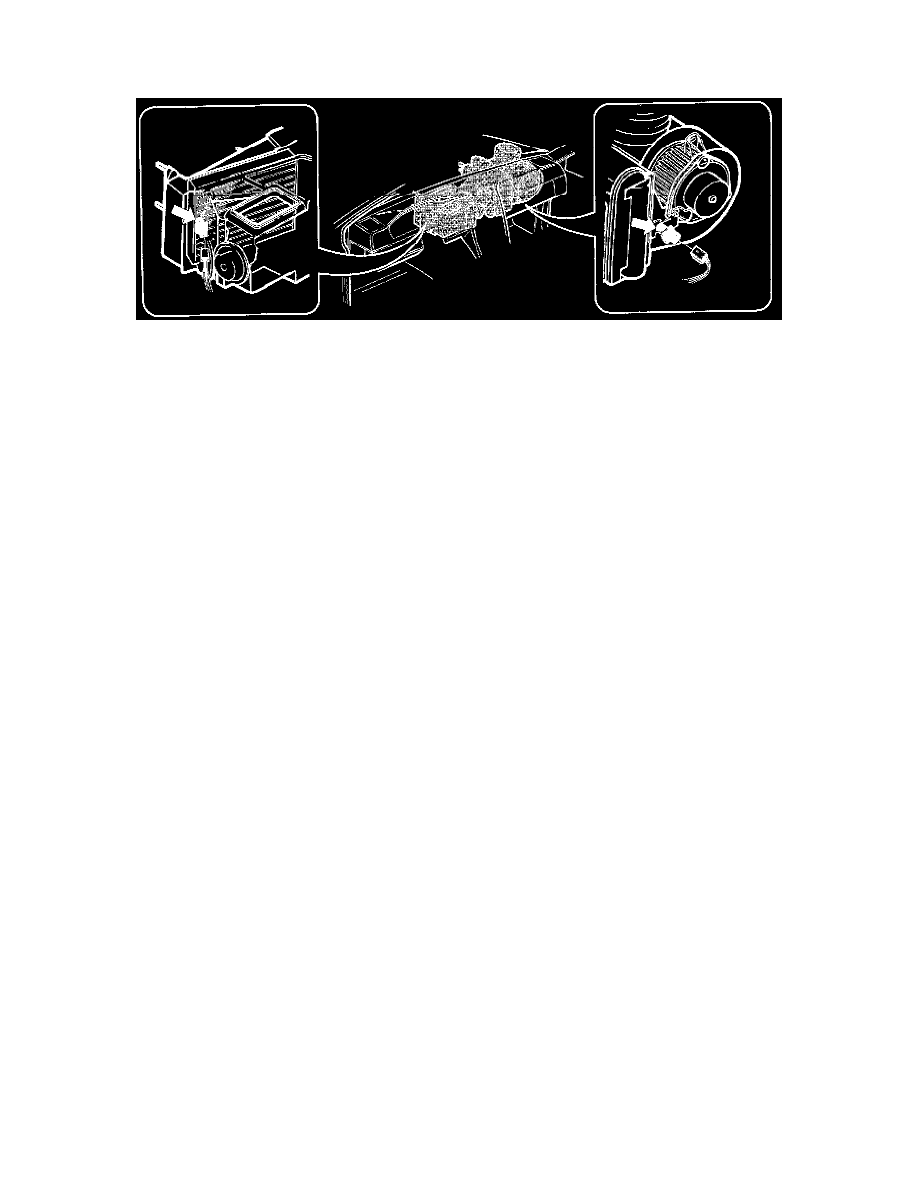 Cabin Temperature Sensor / Switch: Description and Operation
Intake Air Temperature Sensor - Electronic Climate Control
-
The ambient temperature sensor measures the temperature of the inlet air. Thus, during recirculation, the sensor measures the temperature of the
air drawn from the interior of the car.
-
Ambient temperature sensor is resistor of the NTC (negative temperature coefficient) type, the resistance of which falls with rising temperature.
The resistance is 9.9K Ohms at 25 °C (77 °F).
-
The system functions even if a sensor is faulty. To prevent the entire unit from being disabled if a sensor becomes faulty, the system is
programmed to continue operating in a more or less normal manner in this event. However, it will react more slowly and will control the
temperature less precisely. The A/C button will flash to indicate the presence of a fault.