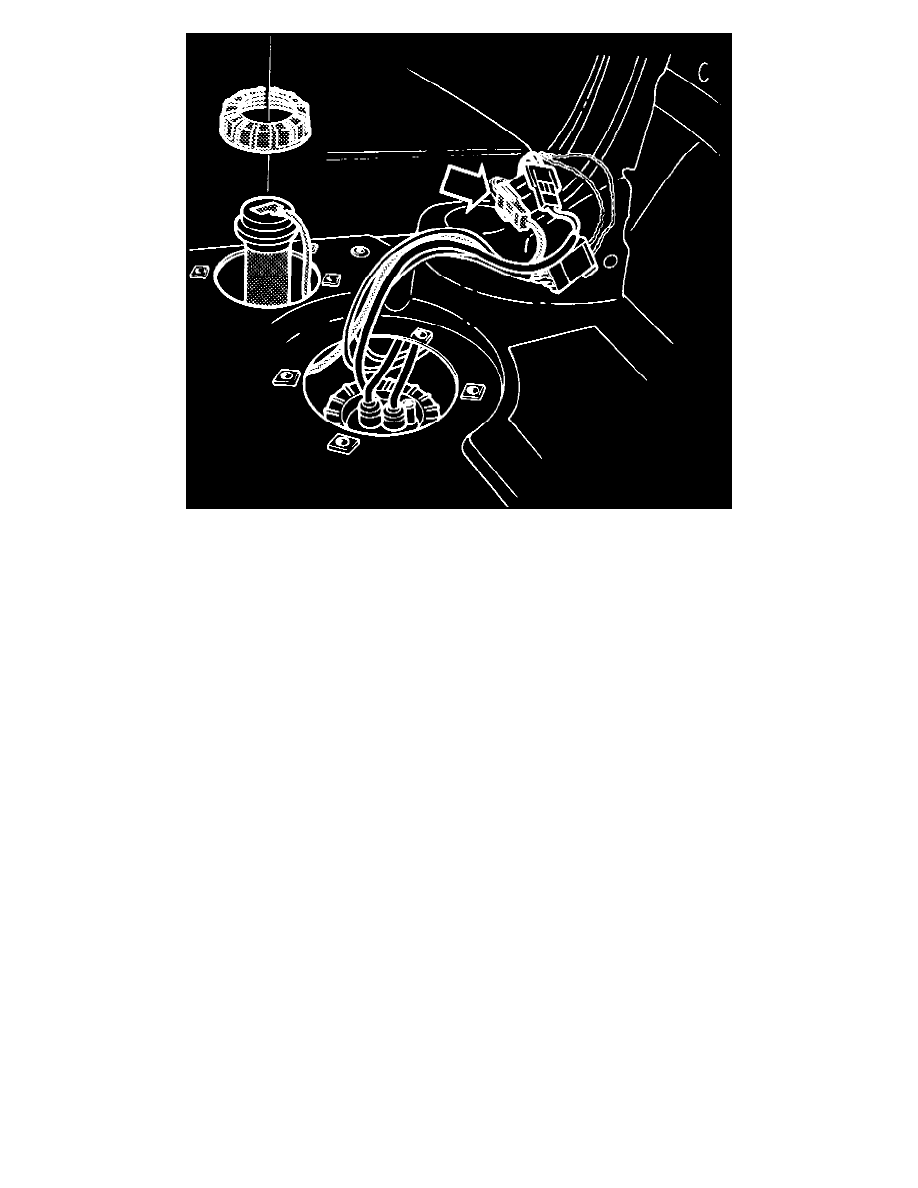 Fig. 3 Fuel Level Sensor Connectors
6. Disconnect electrical connectors and unscrew plastic nut from fuel level sensor, Fig. 3.
7. Lift up fuel level sensor while feeding wire through.
8. Connect an ohmmeter to sensor connector. Resistance should read 7-327 ohms depending on how much fuel is in the tank.
9. If resistance is within specifications, check sensor ground connection.
10. If resistance is not within specifications, replace sensor.