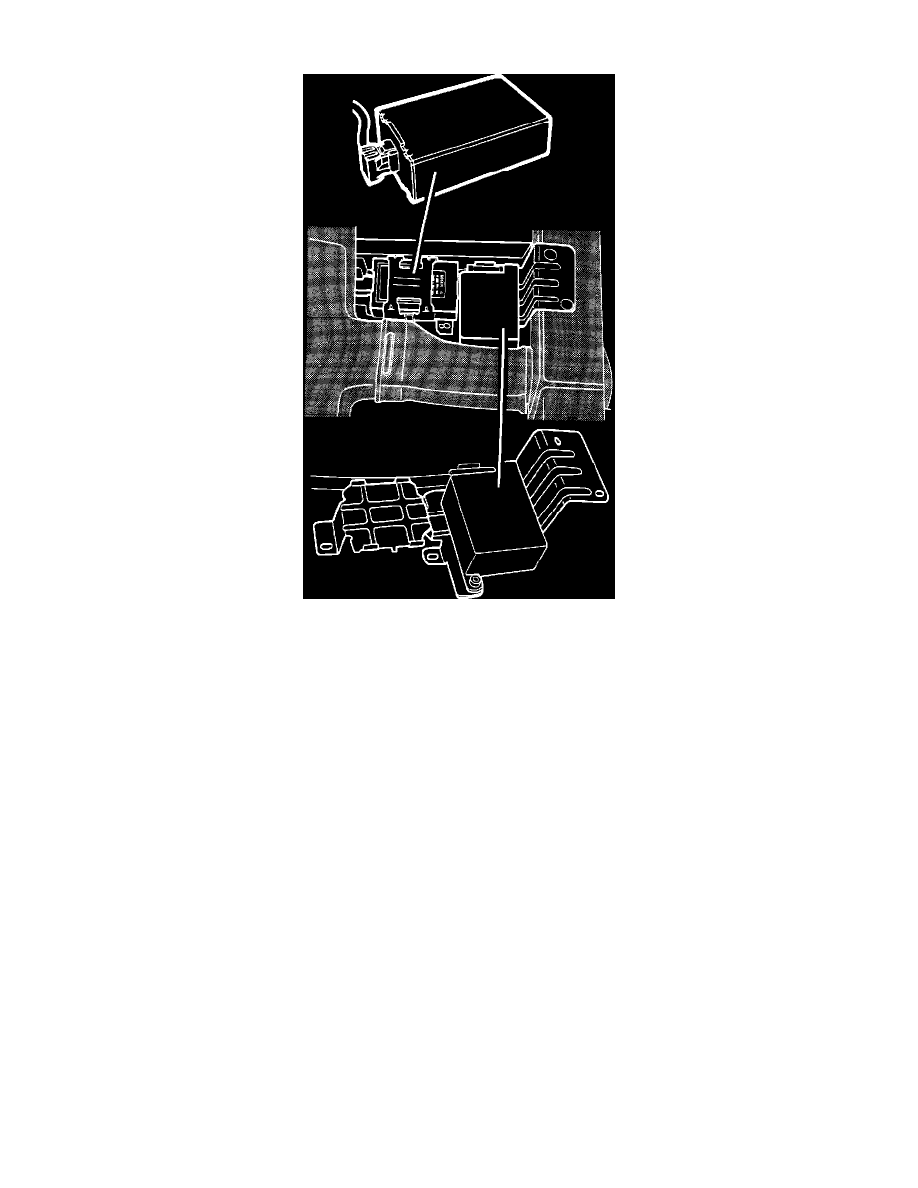 Impact Sensor: Description and Operation
Crash Sensor And Standby Power Unit
    The crash sensor also functions as a diagnostic unit. The sensor incorporates an electrical sensor to detect deceleration, a mercury switch,
microprocessor and a memory which retains information even after the power supply has failed. 
    To ensure proper operation of the crash sensor, it is essential the device be properly secured to the floor. Otherwise the device will record only its own
deceleration rather than the value measured from the moment of impact. The device is grounded by a short black wire, connected to one of its mounting
screws. It is essential that there is good contact to the floor panel. The SRS is monitored continuously by a microprocessor in the crash sensor.