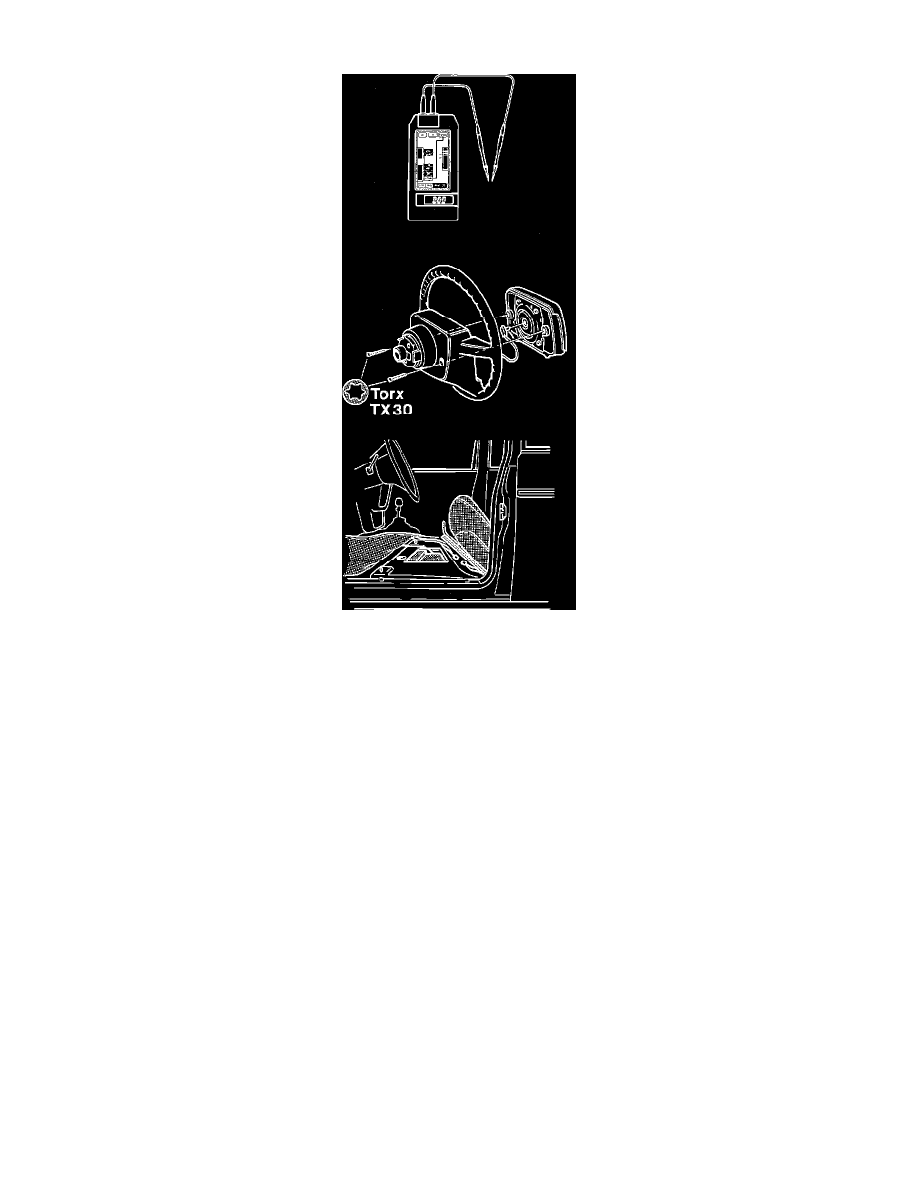 Impact Sensor: Service and Repair
Fig. 9  Removing Airbag
    The crash sensor has an eight digit identification number which must always be quoted when ordering new parts. Ground connection is direct by a
short black lead secured by one retaining screw. It is extremely important the screw makes good contact to body. Remove crash sensor and standby
power unit as follows:
1.
Turn ignition switch to Off position, then disconnect battery ground cable.
2.
Remove driver's seat bolts, then push forward and tilt backwards. Lift carpet to reach crash sensor wiring.
3.
Disconnect electrical connectors at left side of center console. Never disconnect connector from crash sensor. This is extremely important to
maintain maximum reliability of contact.