< PREV PAGE
NEXT PAGE >
S60 L5-2.4L VIN 64 B5244S6 (2003)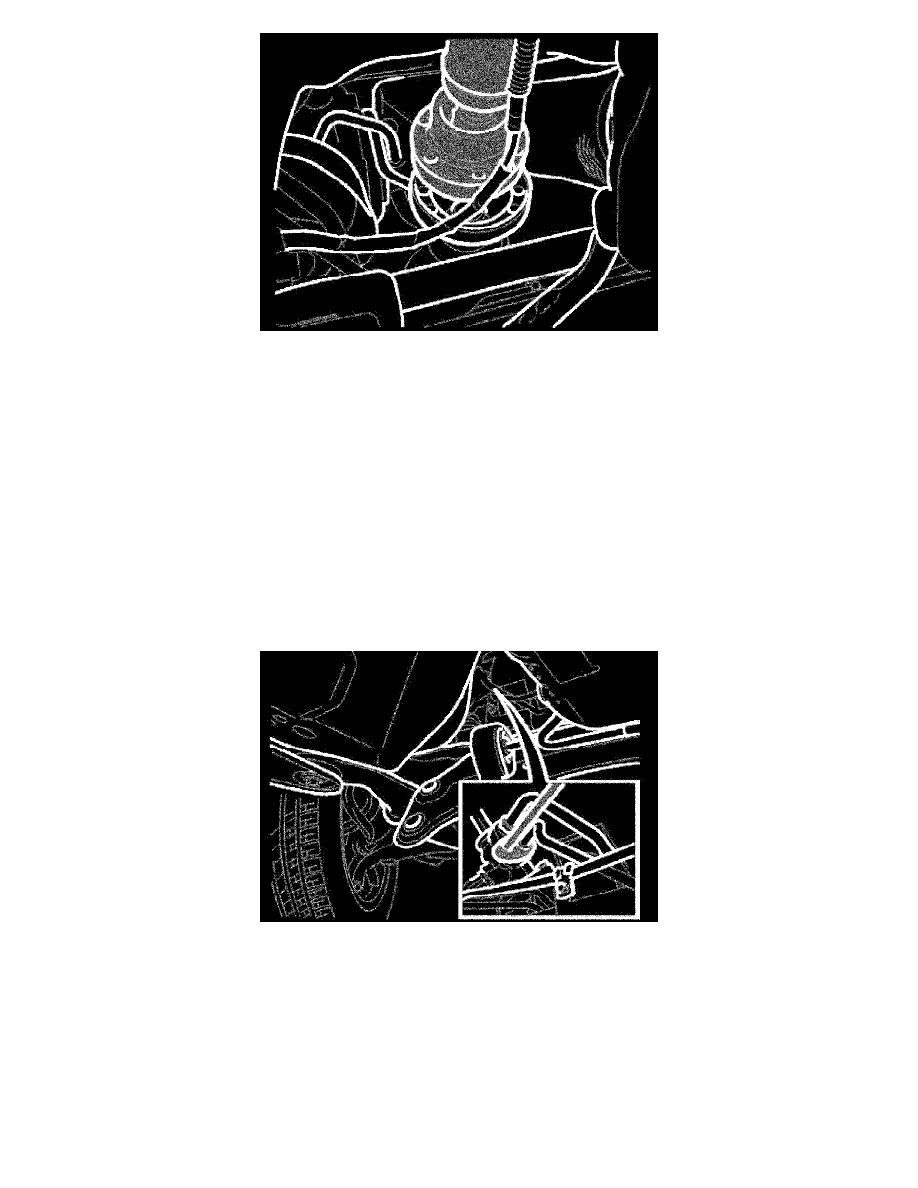 Applies only to All-wheel drive (AWD):
Removing the front propeller shaft 
Note:  If the same propeller shaft is to be reused, mark the propeller shaft CV joint in relation to the bevel gear flange. 
Remove the screws from the propeller shaft. 
Use counterhold 999 5743. 
Pull down the front section of the hose. Remove the hose. 
Note:  Make a note of the routing of the hose.
Installing the pressure hose
Work the hose in by the steering gear.
Screw the nipple into the steering gear (use a new O-ring).
Press the front section of the hose up into the engine compartment.
Press into place:
-
the pipe in the clips on the sub-frame
-
the fuel line for the heater in the clips on the sub-frame.
Screw the screw clip onto the sub-frame.
Tighten the nipple in the steering gear. Tighten to 25 Nm.
Applies only to All-wheel drive (AWD):
Installing the front propeller shaft
Check carefully that the mating surfaces on the propeller shaft and flange are clean.
If the same propeller shaft is to be reinstalled:
-
Install the propeller shaft using the marking made earlier
-
Use new screws
-
First tighten the screws crosswise. Tighten to 8 Nm. Then tighten to 30 Nm
< PREV PAGE
NEXT PAGE >