< PREV PAGE
NEXT PAGE >
S60 L5-2.4L VIN 64 B5244S6 (2003)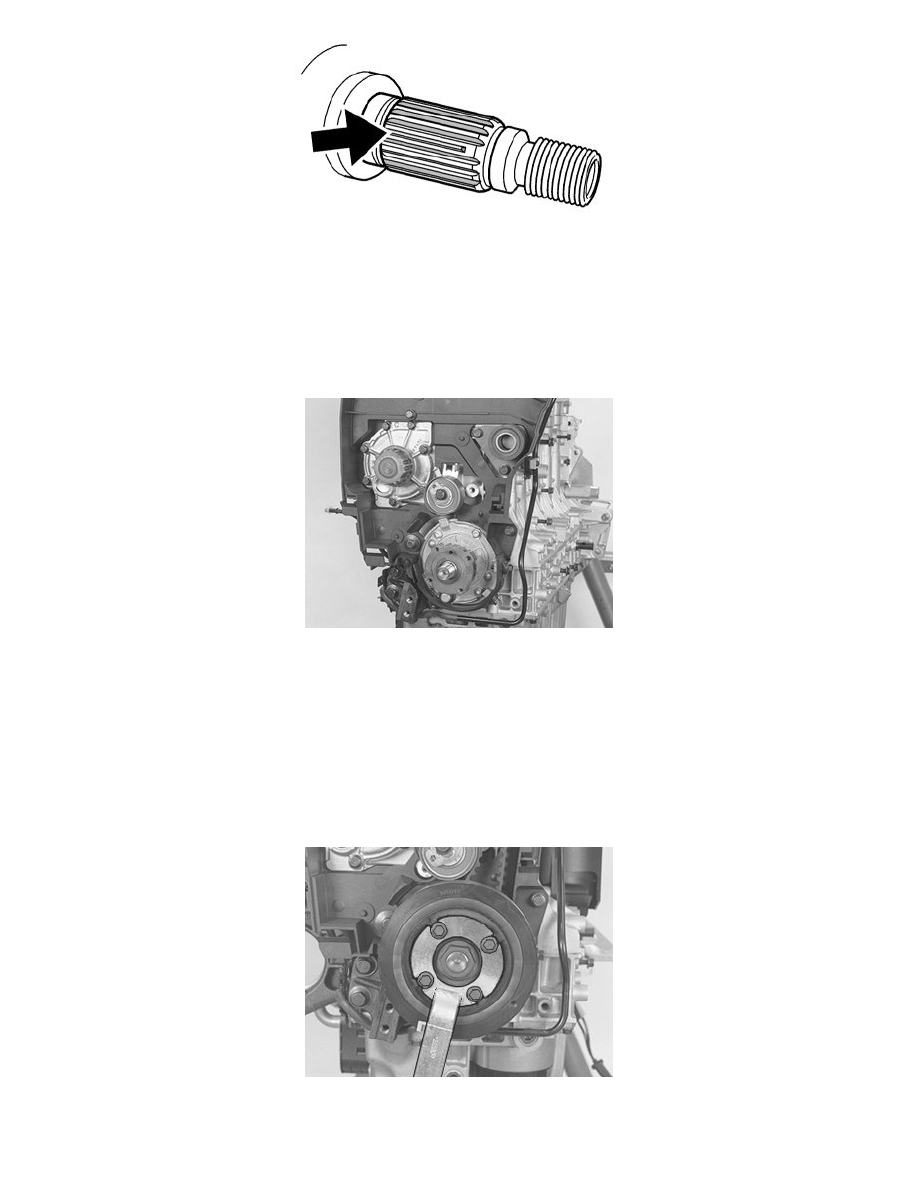 Note! The timing gear pulley can only be in one position at the splines on the crankshaft journal (see the illustration).
Carefully tap in the timing gear pulley with a rubber mallet.
Installing the idler pulley and belt tensioner
Install the idler pulley. Tighten.
Install the belt tensioner and the centre screw so that the fork on the tensioner is centered over the cylinder block rib. Do not tighten.
Install the lower belt guard at the oil pump.
Install the fuel delivery line.
Checking and adjusting the variable valve timing unit
Check and adjust the variable valve timing unit.  See: Engine, Cooling and Exhaust/Engine/Actuators and Solenoids - Engine/Variable Valve Timing
Actuator
Installing the vibration damper
Install the vibration damper. Use counterhold 999 5433 COUNTERHOLD  See: Tools and Equipment/999 5433 Counterhold.
Tighten the centre nut to 180 Nm.
Remove counterhold 999 5433.
< PREV PAGE
NEXT PAGE >