< PREV PAGE
NEXT PAGE >
S60 L5-2.4L VIN 64 B5244S6 (2003)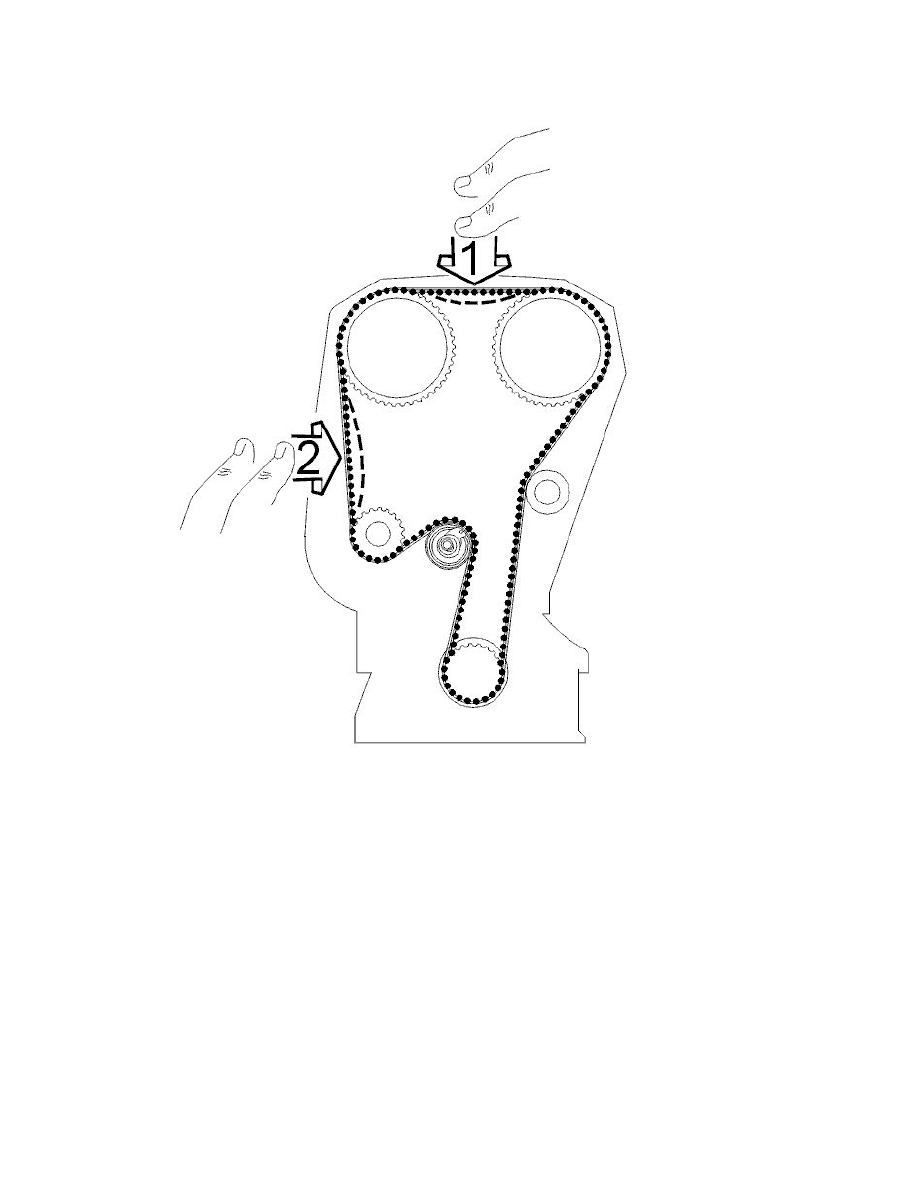 Tighten the four screws. Tighten to 25 Nm. Angle tighten 30°. Use the crankshaft centre nut as a counterhold.
Checking the markings and belt tension
Check
Press the toothed belt to check that the indicator on the tensioner moves easily.
Position the upper timing cover.
Turn the crankshaft two turns. Check that the markings on the crankshaft and camshaft pulleys match up with the markings on the oil pump and upper
timing cover.
Check that the indicator on the belt tensioner is within the marked position.
< PREV PAGE
NEXT PAGE >