< PREV PAGE
NEXT PAGE >
S60 L5-2.4L VIN 64 B5244S6 (2003)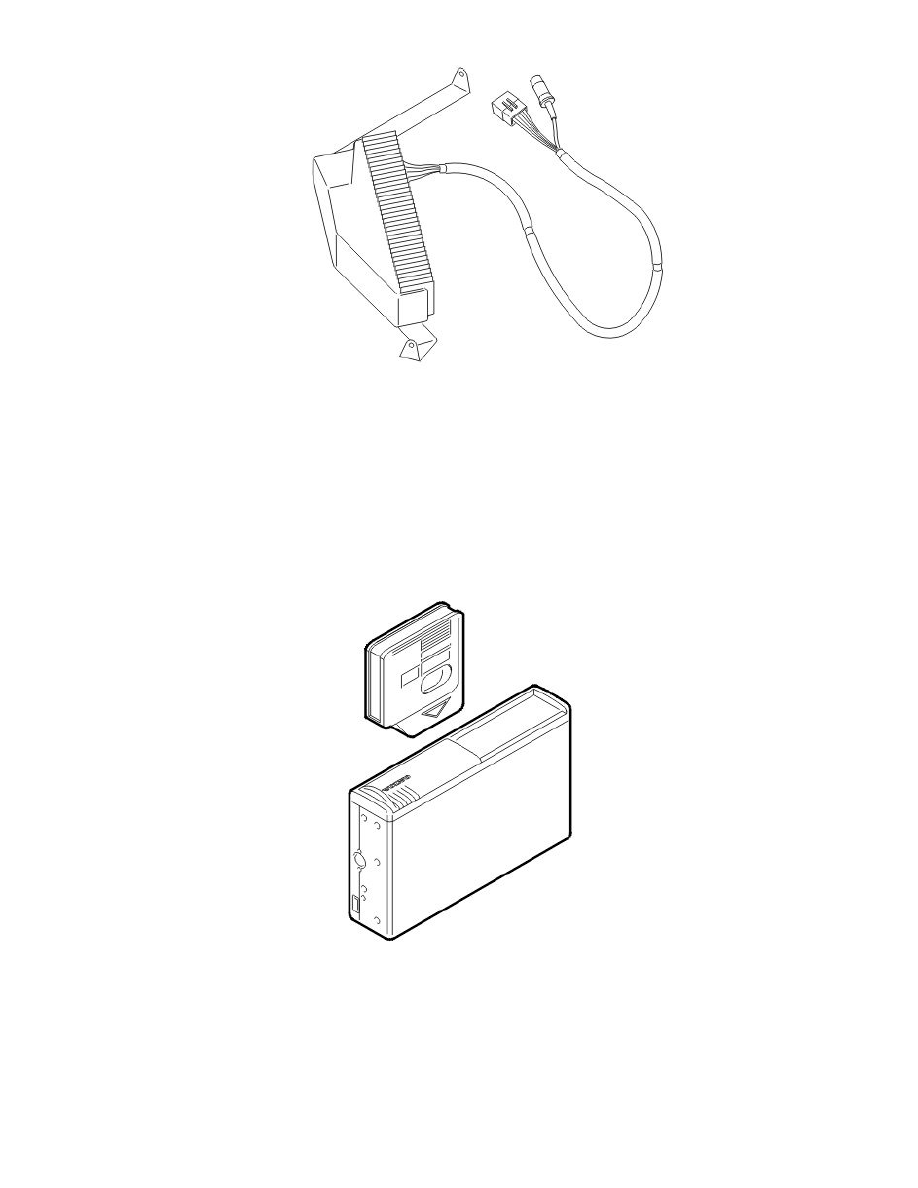 The 4X50W amplifier is positioned under the right-hand front seat. It is used to amplify the audio output signal. The external amplifier is an option for
the HU-4XX and HU-6XX. The amplifier is installed as standard with the HU-8XX.
Bass speakers
An extra bass speaker with an integrated amplifier (option) is available as an option on the V70/V70XC. This is mounted in the cargo compartment and
supplemented with two loudspeakers in the D-posts.
CD changer (option)
The CD changer is mounted on the left-hand side of the cargo compartment. The changer can take ten discs in a special magazine. The CD changer has
disc selection, next/previous track, and random play (RND - random). The CD changer is controlled by the audio module (AUM) and is connected to the
control module by connectors. The signals between the audio module (AUM) and the CD changer are transmitted via Melbus communication.
The V70/V70XC cannot be equipped with both the road traffic information system (RTI) and the CD changer.
Remote control
< PREV PAGE
NEXT PAGE >