< PREV PAGE
NEXT PAGE >
S60 L5-2.4L VIN 64 B5244S6 (2003)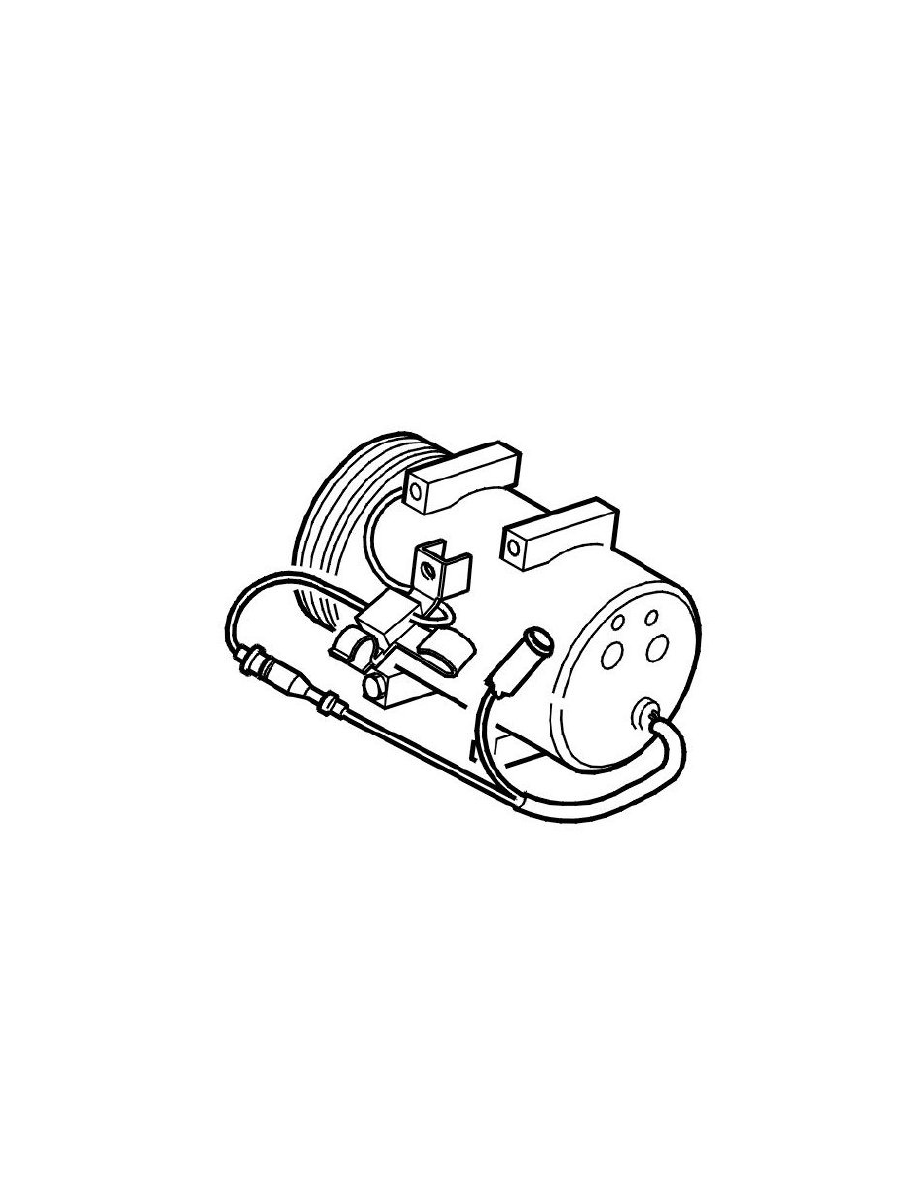 All damper motors are of the stepper type. Their position and speed is controlled electronically.
Manual climate control and standard climate control have four stepper motors controlling the following dampers:
-
Ventilation / floor / defroster via a link system
-
Recirculation and fresh air via a link system
-
Temperature left
-
Temperature right.
For electronic climate control (ECC) there is an extra stepper motor which controls the defroster. The wiring between the damper motors and the climate
control module (CCM) consists of four cables for supply voltage and directional control and a separate cable for each motor which controls the motor to
be activated. Each motor has four coils. The corresponding coils in each motor are supplied with power at the same time. The motors are only supplied
with power if they are grounded at the same time. When a new position is selected for the damper motor, the climate control module (CCM) calculates
how many steps are required to complete the movement. The climate control module (CCM) then activates the damper motor with the necessary number
of steps. When the motor is instructed to move to an end position, the motor is activated until it stops. This end position is then used as a limit position.
This means that the damper motors are self-adjusting, but only after the limit positions have been reached. When replacing the damper motors, ensure
that the self-adjustment is carried out. Otherwise the customer may experience defective climate control.
There are diagnostics for the blower fan and damper motors.
Air conditioning (ECC and MCC only)
The engine control module (ECM) controls the A/C compressor. When the A/C switch on the dashboard environment panel is activated, a request to
activate the compressor is transmitted via Control area network (CAN) to the engine control module (ECM). The engine control module (ECM)
determines when the compressor must operate.
If any of the following conditions are met the compressor is disconnected:
-
High engine coolant temperature (ECT)
-
Wide open throttle (WOT)
-
The engine has just been started
-
Overpressure in the air conditioning (A/C) system.
When the engine is started the engine control module (ECM) activates the air conditioning compressor for a short period even if the climate control
module (CCM) has not transmitted a request about this. This is carried out for diagnosis. This check is carried out at all temperatures exceeding -6
degrees C.
The advantage in allowing the engine control module (ECM) to control the air conditioning compressor is that it can delay compressor activation
somewhat, if the idling speed must be compensated for the extra load for example.
< PREV PAGE
NEXT PAGE >