< PREV PAGE
NEXT PAGE >
S60 L5-2.4L VIN 64 B5244S6 (2003)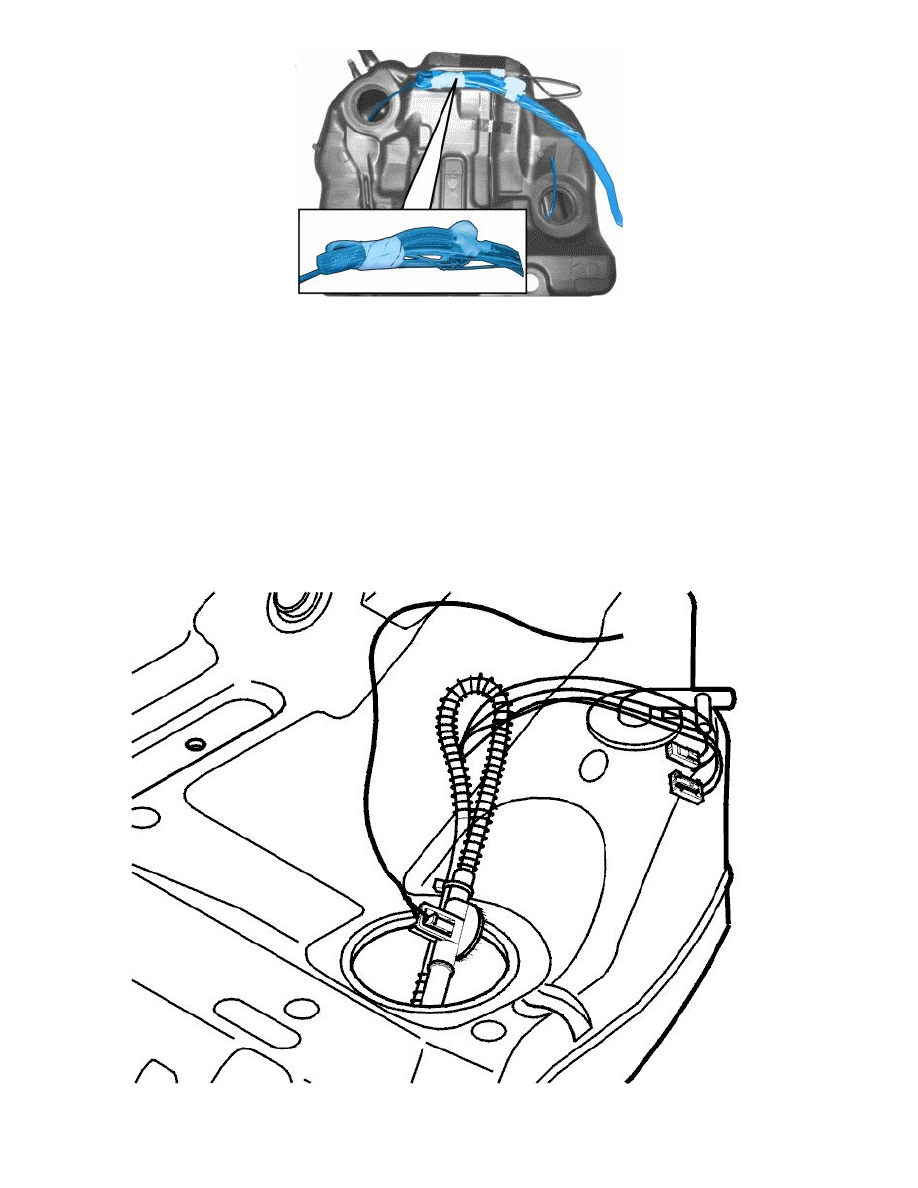 Tape the fuel pump's fuel lines/electrical wiring to the plastic pipe.
Pull the wiring out of the hole for the level sensor. Remove the plastic pipe and the tape. Check that there is no tape/adhesive residue on the wiring.
Pull the wiring forwards and backwards to check that it has not bent or got trapped.
Finishing
-
Install the sensor, backrest, side cushion and seat cushion. See Draining the fuel tank See: Powertrain Management/Fuel Delivery and Air
Induction/Service and Repair.
Right Side Fuel Pump With Level Sensor
Right side fuel pump with level sensor
Removal
Preparation
-
Remove left side fuel gauge sensor as described in Left fuel gauge sensor See: Left Fuel Gauge Sensor 
-
Attach a piece of string or steel wire onto attachments for wire and tube system on left side fuel gauge sensor.
< PREV PAGE
NEXT PAGE >