< PREV PAGE
NEXT PAGE >
S60 L5-2.4L VIN 64 B5244S6 (2003)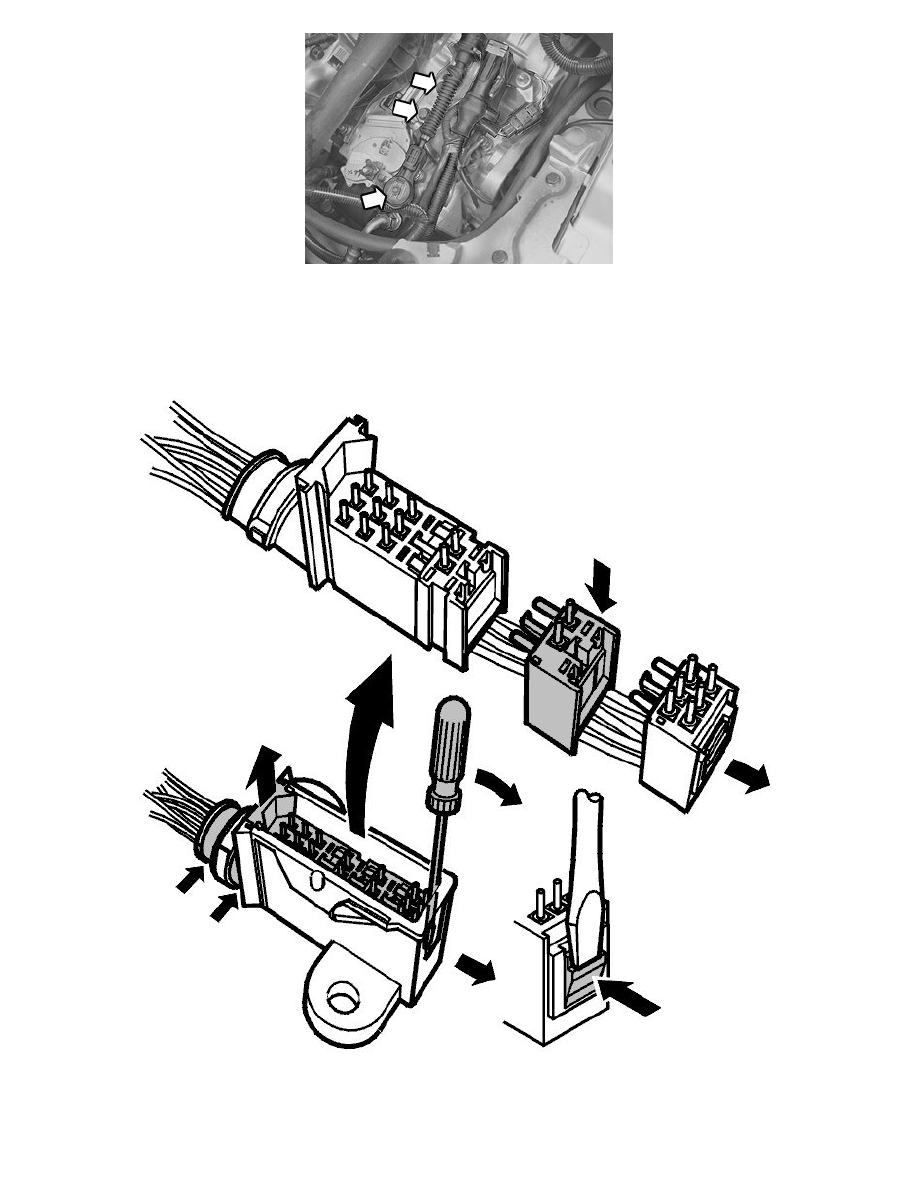 Remove:
-
the screws from the bracket for the gear selector cable
-
the cable from the lever. Move the cable to one side
-
the screws for the large connector. Separate the connector.
Disassembling the large connector
Remove:
-
the tie straps around the rubber seal for the connector and cable harness
-
the rubber seal.
Insert a screwdriver between the casing and socket. Press in the lock while sliding the bases out of the casing.
< PREV PAGE
NEXT PAGE >