< PREV PAGE
NEXT PAGE >
S80 FWD L6-3.2L VIN 94 B6324S4 (2011)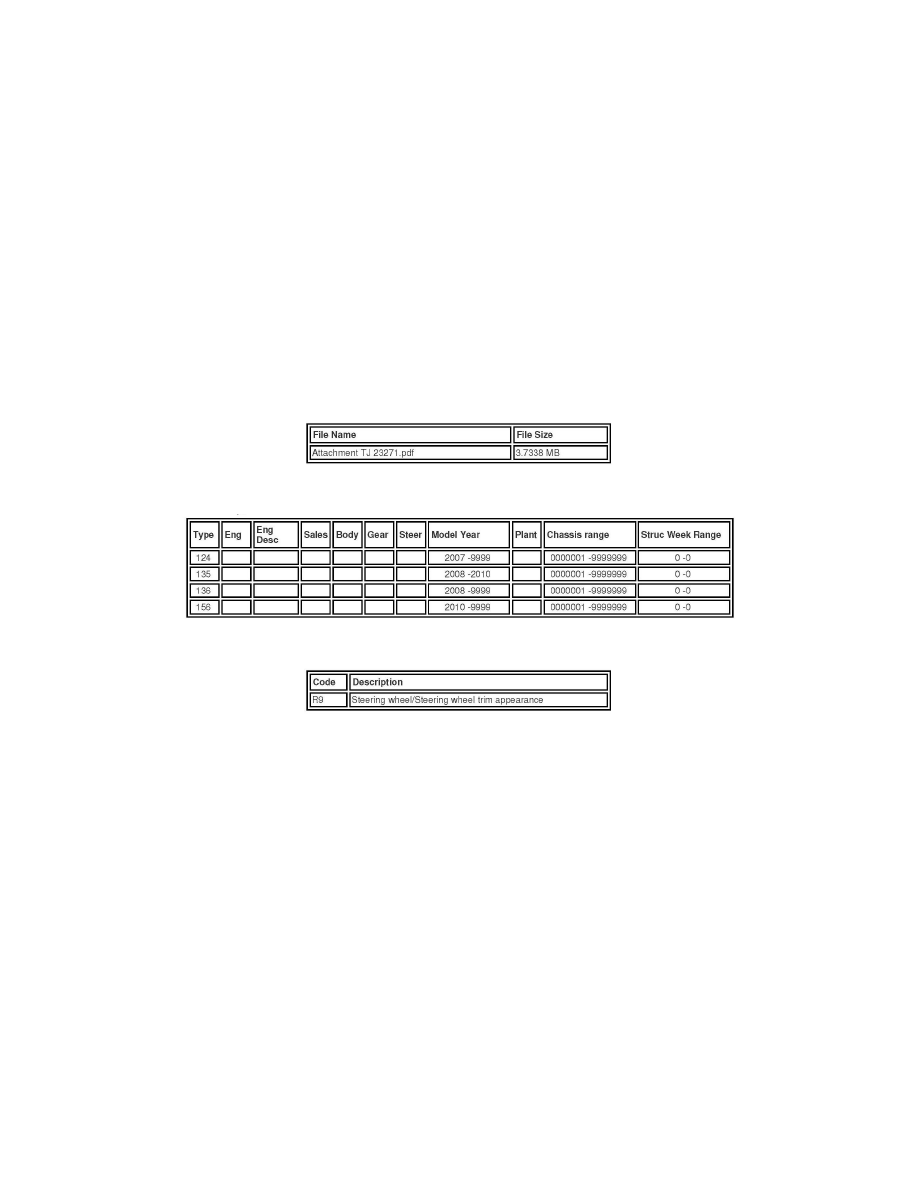 Steering Gear: All Technical Service Bulletins
Steering - Updated Steering Gear Replacement Procedure
TIE Technical Journal
Title Updated procedure, steering gear (rack) replacement
Ref No US23271.1.2 en-GB
Issuer - 
Partner 3 US 7510 Volvo Cars North America
Func Group 6420
Func Desc steering gear
Status Released
Issue Date 2010-09-21
Reference VIDA, VSTG
Attachment
Vehicle Type
CSC
DTC
Text
CSC =  Customer Symptom Code
DTC =  Diagnostic Trouble Code
Note! 
If using a printed copy of this Retailer Technical Journal, first check for the latest online version.
NOTE! 
THIS DOCUMENT SUPERSEDES THE PREVIOUS RETAILER TECHNICAL JOURNAL 23271 DATED 08-24-2010. The introduction into
VIDA has been postponed to VIDA version 2010D. PLEASE UPDATE YOUR FILES.
DESCRIPTION:
The information in VIDA regarding replacement of steering gear will be updated.
PRODUCT MODIFICATION:
The service procedure will be included in the VIDA 2010D:
< PREV PAGE
NEXT PAGE >