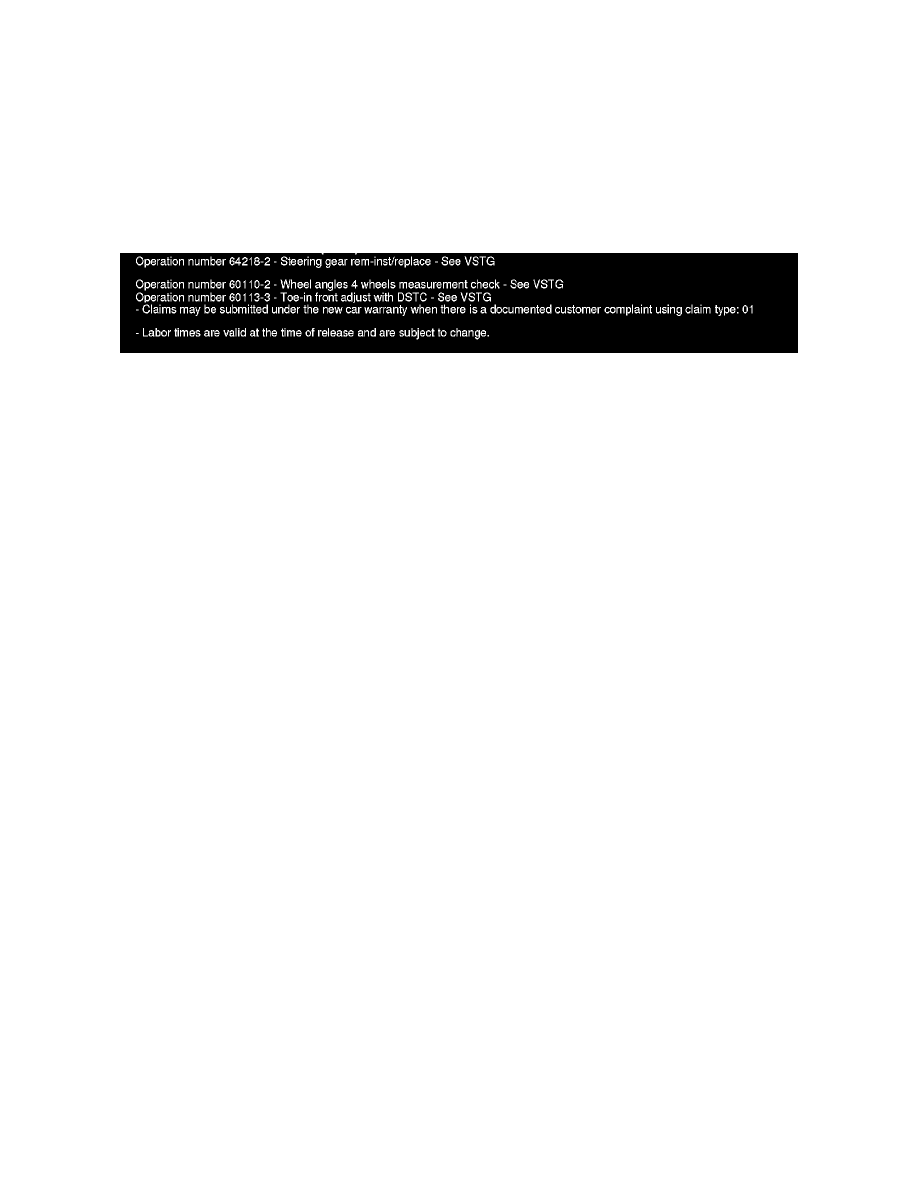 10: stands for the year.
G: stands for the month. Example: A=January, B = February, etc...F = June,...skip "I"..., M = December
05: stands for the day of the month
xxxxx = serial number.
It is always best to use the component's serial number for applicability rather than the chassis range.
SERVICE
If the squeaking noise is confirmed to be coming from the steering gear, replace the steering gear.
VOLVO STANDARD TIMES GUIDE (VSTG) INFO
ATTACHMENT