< PREV PAGE
NEXT PAGE >
S80 FWD L6-3.2L VIN 94 B6324S4 (2011)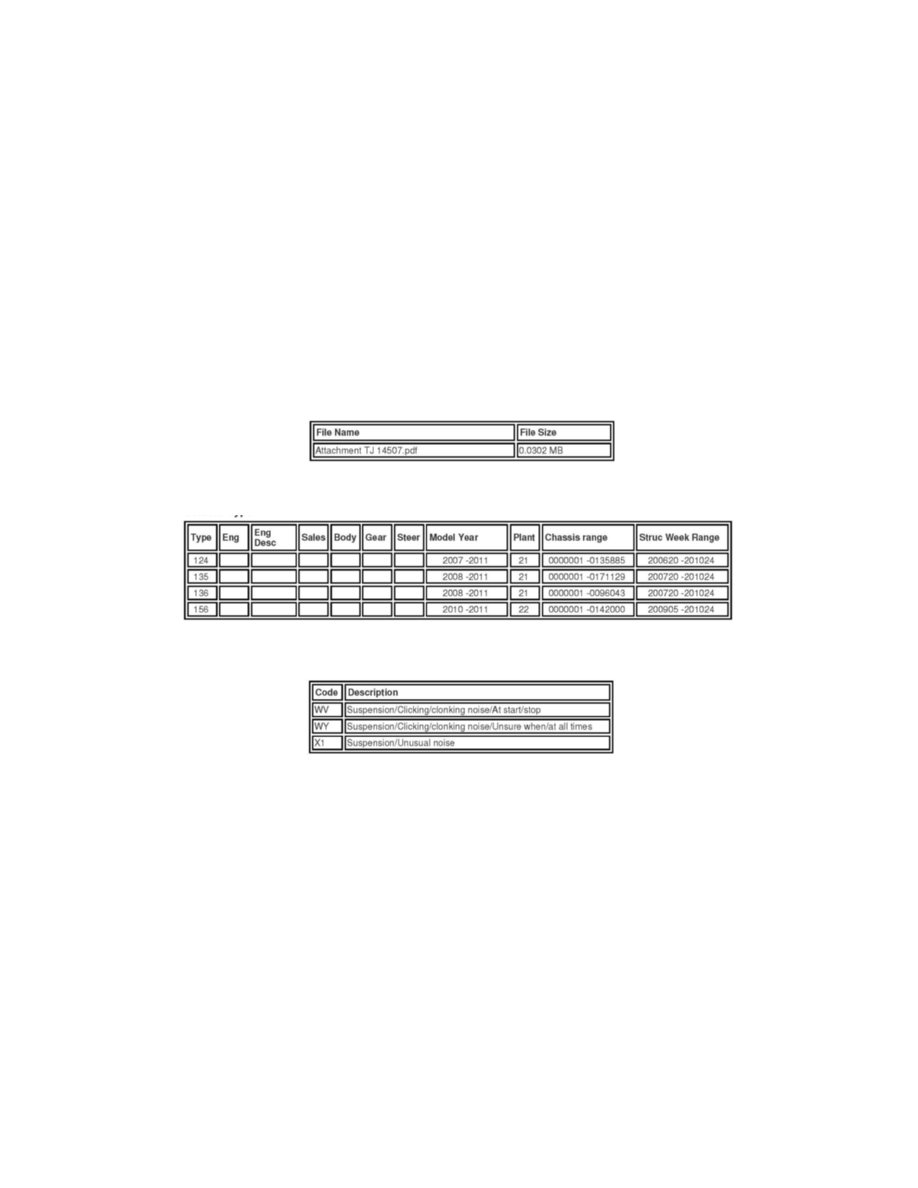 Control Arm Bushing: Customer Interest
Steering/Suspension - Front End Squeak On Bumps
TIE - Technical Journal
Title: Front Control Arm Rear Hydro Bushing, Squeak Noise
Ref No: US14507.5.0 en-GB
Issuer -
Partner 3US 7510 Volvo Cars North America
Func Group 6122
Func Desc control arm; control are stay
Status Released
Status Date 2010-07-09
Issue Date 2010-07-07 
Reference VIDA, VSTG, RTJ23109, 17644 
Attachment
Vehicle Type
CSC
DTC
Text
CSC = Customer Symptom Code
DTC = Diagnostic Trouble Code
Note!
If using a printed copy of this Retailer Technical Journal, first check for the latest online version.
NOTE!
THIS DOCUMENT SUPERSEDES THE PREVIOUS RETAILER TECHNICAL JOURNAL 14507 DATED 03-10-2009. Part numbers and chassis
ranges have been updated. PLEASE UPDATE YOUR FILES.
DESCRIPTION:
A squeaking noise may be heard from the front control arm and its rear hydro bushing, especially when driving over speed bumps. This bushing is shown
in Photo 1 in the attachment.
< PREV PAGE
NEXT PAGE >