< PREV PAGE
NEXT PAGE >
S80 FWD L6-3.2L VIN 94 B6324S4 (2011)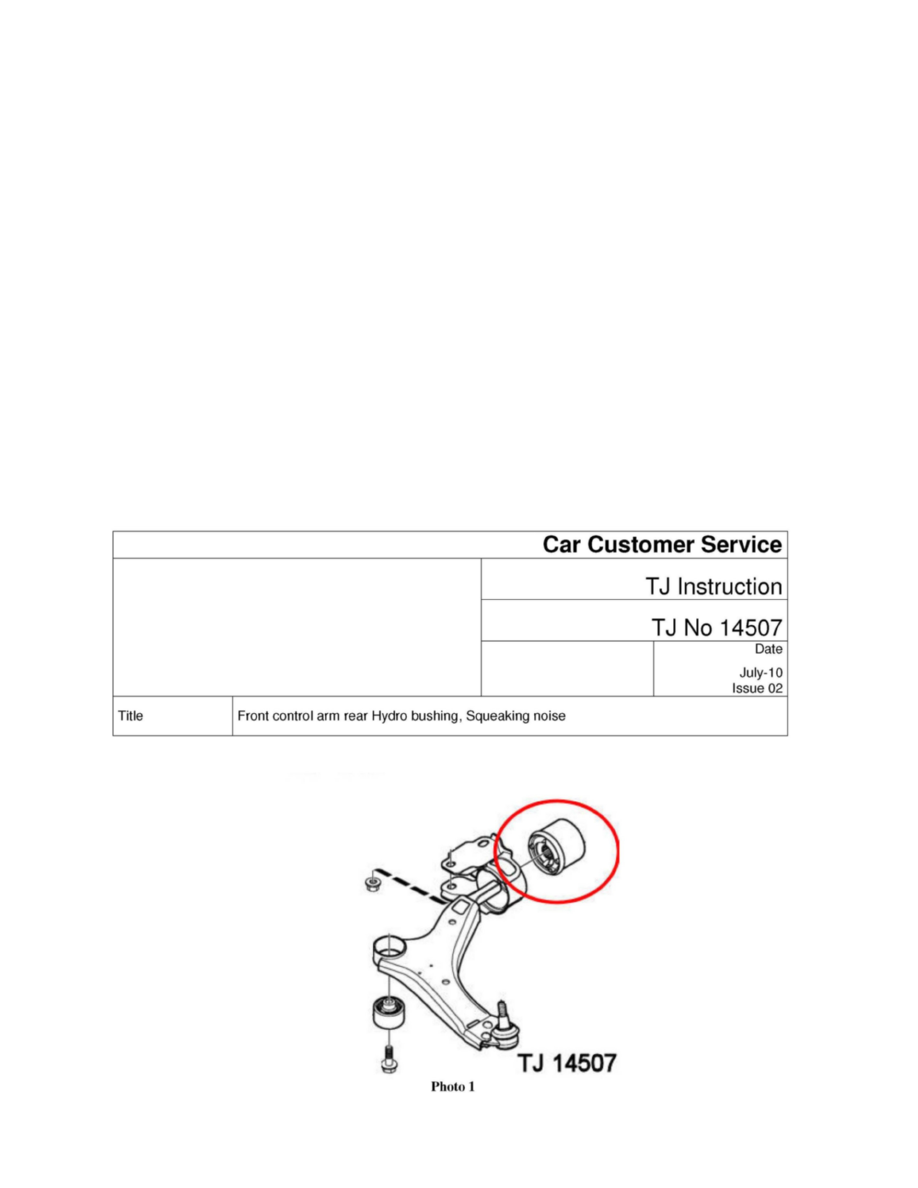 PRODUCT MODIFICATION:
New control arms with a new type of hydro bushing with reduced movement were introduced in production at structure week 2010w24 (see chassis
ranges in this TJ header).
SERVICE:
Use Chassis Ears toolkit (or other equivalent fault tracing) to fault trace the squeaking noise.
Note:
Other TJs regarding squeaking noise: 23109, 17644.
If the squeaking noise is coming from the rear hydro bushing in the front control arm, replace both control arms if these are of the old design before the
2010w24 release. On cars built from 2010w24 then only replace the noisy side.
MATERIALS:
S80: 31317661 (left), 31317662 (right)
V70: 31317661 (left), 31317662 (right)
XC70: 31317663 (left), 31317664 (right)
XC60: 31317665 (left), 31317666 (right)
VOLVO STANDARD TIMES GUIDE (VSTG) INFO:
Operation number 99521-2 - Chassis ears toolkit, install/remove - 0.4 hrs
Operation number 61216-2 - Front control arm 2 sides remove/install replace - See VSTG
Operation number 61202-2 - Front control arm Left side, remove/install replace - See VSTG
Operation number 61203-2 - Front control arm Right side, remove/install replace - See VSTG
Car Customer Service
< PREV PAGE
NEXT PAGE >