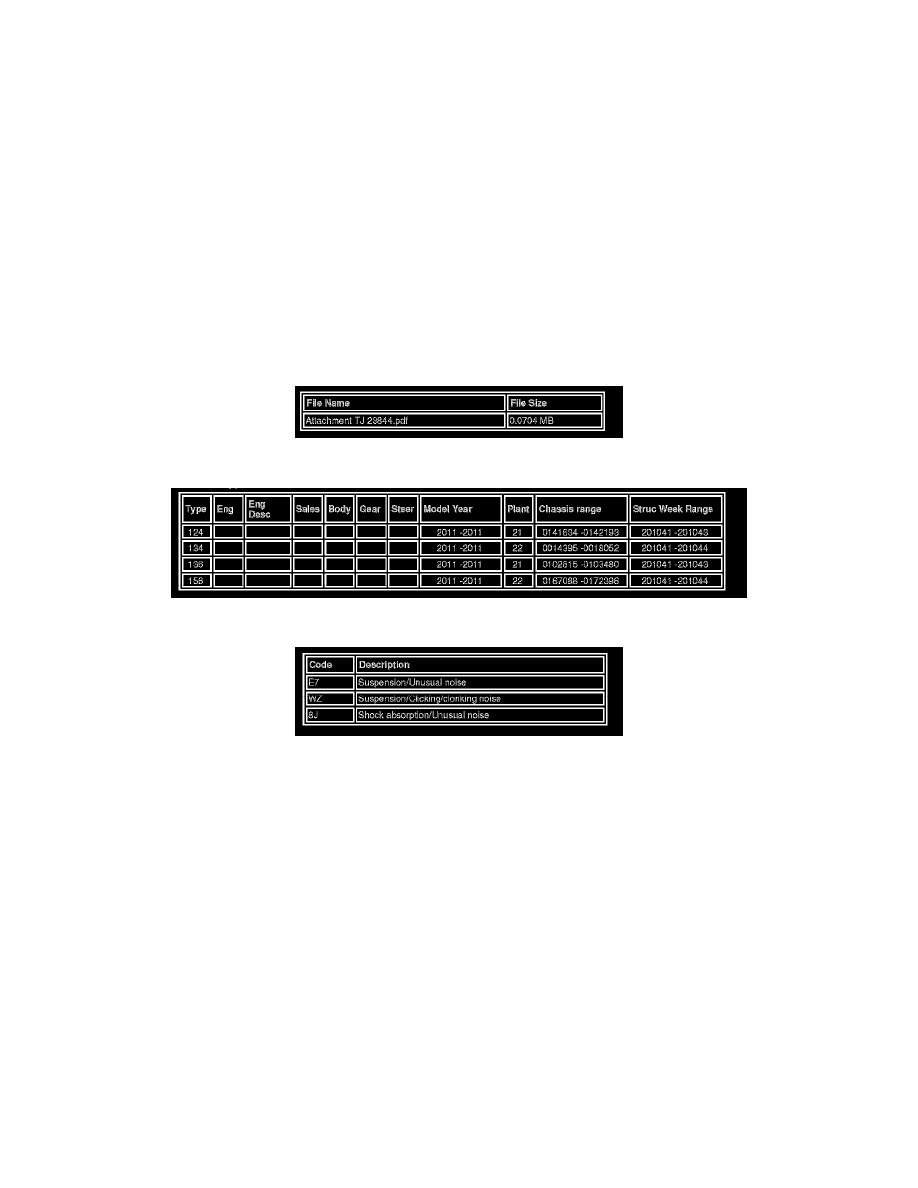 Coil Spring Insulator: Customer Interest
Suspension - Rear Suspension Knocking Noises
Title Knocking noise from rear suspension, loose spring aid in upper spring seat
Ref No US23844.2.0 en-GB
Issuer -
Partner 3 US 7510 Volvo Cars North America
Func Group 6525
Func Desc bushing
Status Released
Status Date 2010-12-22
Issue Date 2010-12-20
Reference VIDA, VSTG
Attachment
Vehicle Type
CSC
DTC
Text
CSC = Customer Symptom Code
DTC = Diagnostic Trouble Code
Note! If using a printed copy of this Retailer Technical Journal, first check for the latest online version.
DESCRIPTION:
There may be a knocking noise from the rear spring aid (bump stop rubber) if the spring aid is loose in the upper spring seat installation.
PRODUCT MODIFICATION
The spring aids are secured in the vehicles after the chassis breakpoints in the RTJ header.
SERVICE:
Verify that the noise is coming from the rear spring aid by wiggling the rear spring aid. See Photo 1 in the attachment. If the spring aid is OK, then