< PREV PAGE
NEXT PAGE >
S80 FWD L6-3.2L VIN 94 B6324S4 (2011)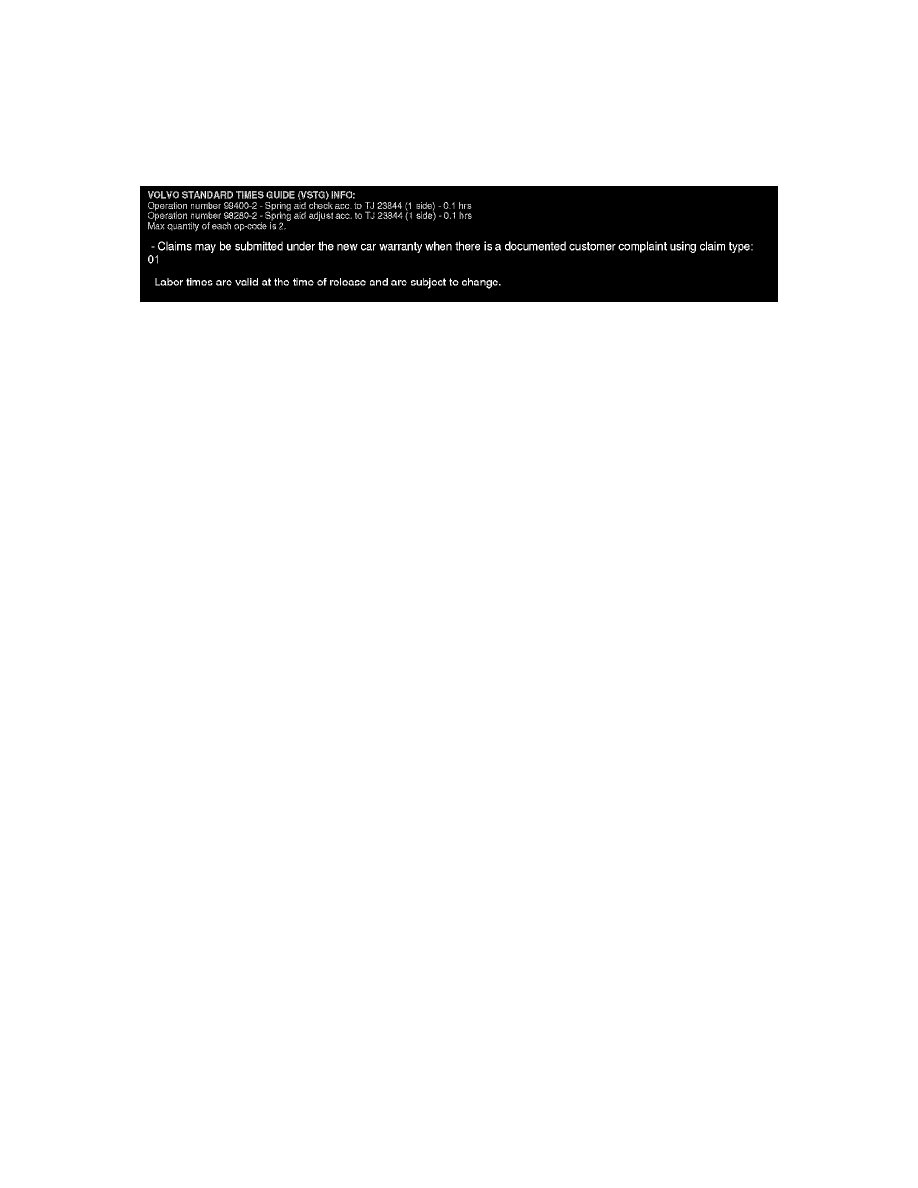 continue fault tracing the vehicle for other possible causes.
If the spring aid is loose.
Remove the spring aid from the spring seat and install one piece of rubber material in the bottom of each spring seat. Refer to Photo 2. Reinstall the
spring aid and check that it is sitting tight in the spring seat.
MATERIALS:
PN 31340274 (2x)
VOLVO STANDARD TIMES GUIDE (VSTG) INFO
< PREV PAGE
NEXT PAGE >