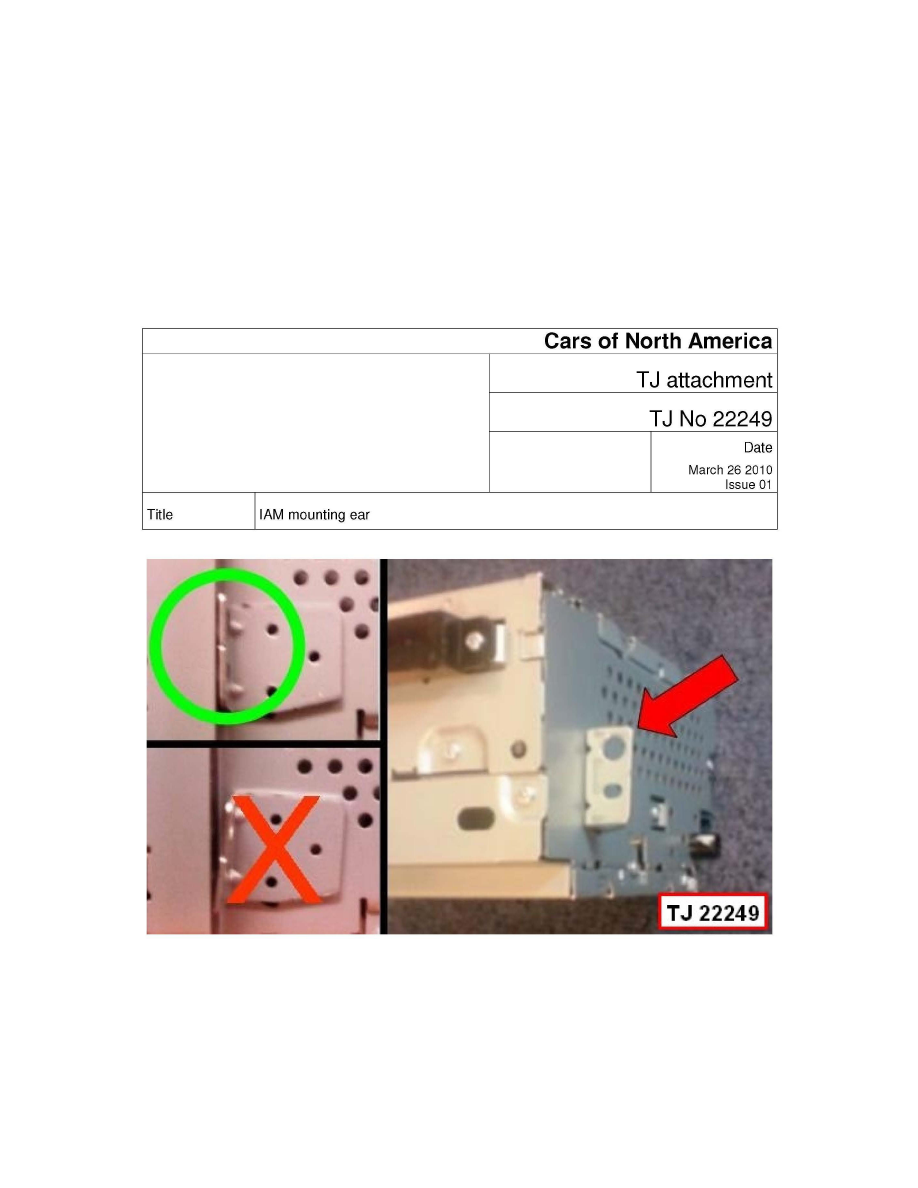 Do NOT open or mechanically try to remove CD's out of the CD-player or the CD-changer!
If it is not possible to eject the CD's via the eject button please try to eject the CD via a VIDA command from Diagnostics Vehicle Communication 1CM
Activations and Eject button. 
If any CD still can not be ejected the IAM CD-player or CD-changer needs to be removed.
If the IAM tries to eject the CD without success the cause may be that the IAM has been incorrectly aligned towards the panel slot and therefore not
allowing the CD to be ejected through the panel slot. Please inspect the front fastening ears on each side for damage and proper alignment. See
attachment "IAM mounting ear." If they are bent in any way please carefully adjust the fastening ears with a pair of pliers so the attachment surface will
be straight and check that the IAM will be firmly fit after adjustment.
Please use an IAM Exchange unit at any IAM replacement.
Order and download the IAM Reload after replacement.
If the CD-changer will be replaced due to a malfunction please enclose a fully filled in Audio service form with all available data together with the
returned CD-changer and a clear statement regarding any CD's that are stuck inside.
The Audio Service Form is enclosed as an attachment in TJ 5722.
Volvo Standard Time Guide Operation number:
39345-2 Media player (MPM-IAM) replacement See VSTG
36002-3 Software Control Module Downloading See VSTG
-
Claims may be submitted under the new car warranty when there is a documented customer complaint using claim
type: 01
-
Labor times are valid at the time of release and are subject to change.