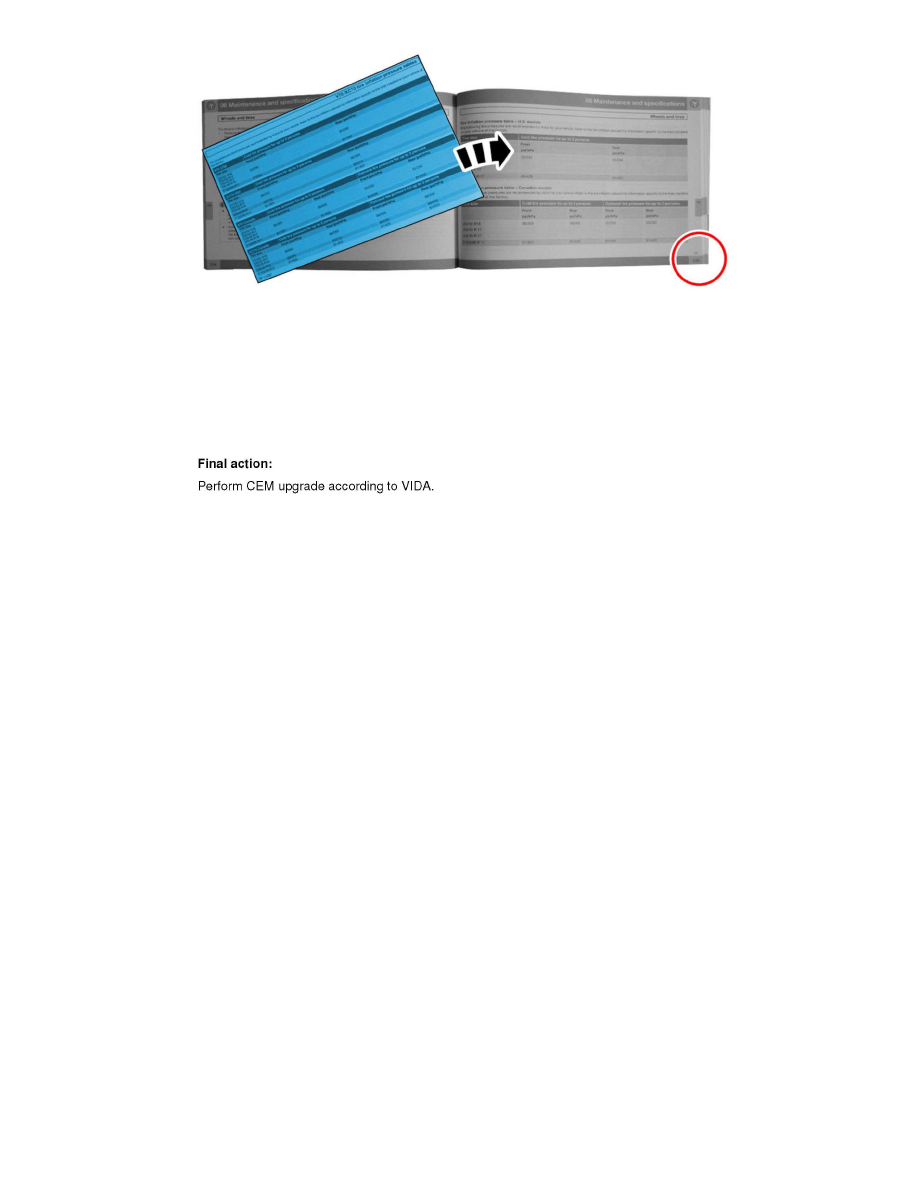 SERVICE:
Remove the existing labels affix new labels and download a CEM Upgrade according to the attached instruction.
Note:
When purchasing/installing the above software VIDA may leave a message stating that the latest version of the software has already been installed.
In cases like this only the action of installing the corrected labels is necessary.