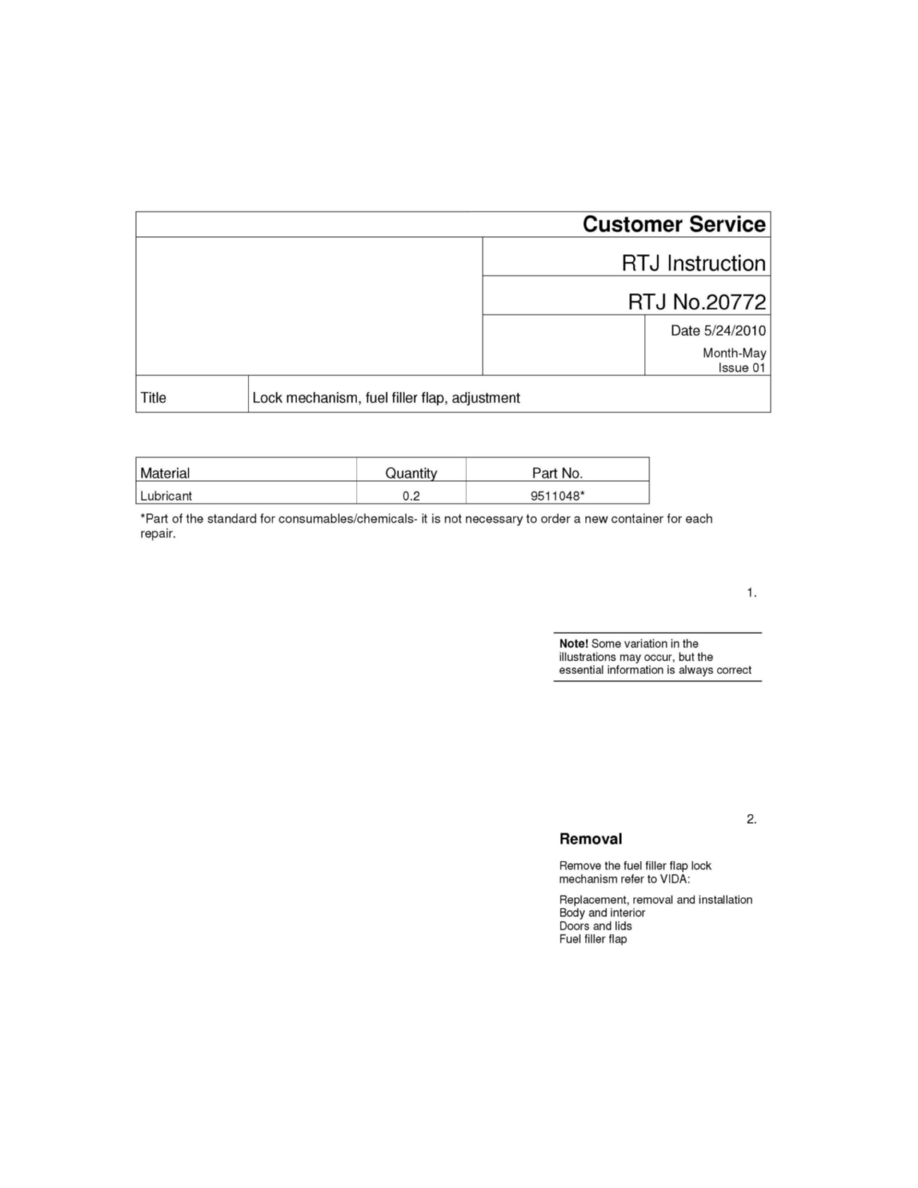 Follow directions in attachment.
VOLVO STANDARD TIME GUIDE (VSTG) INFO:
Operation number 99660 - Lock unit tank hatch adjust according to RTJ-20772 - 0.3 hrs.
Claims may be submitted under the new car warranty when there is a documented customer complaint using claim type: 01
- Labor times are valid at the time of release and are subject to change.