< PREV PAGE
NEXT PAGE >
S80 FWD L6-3.2L VIN 98 B6324S (2010)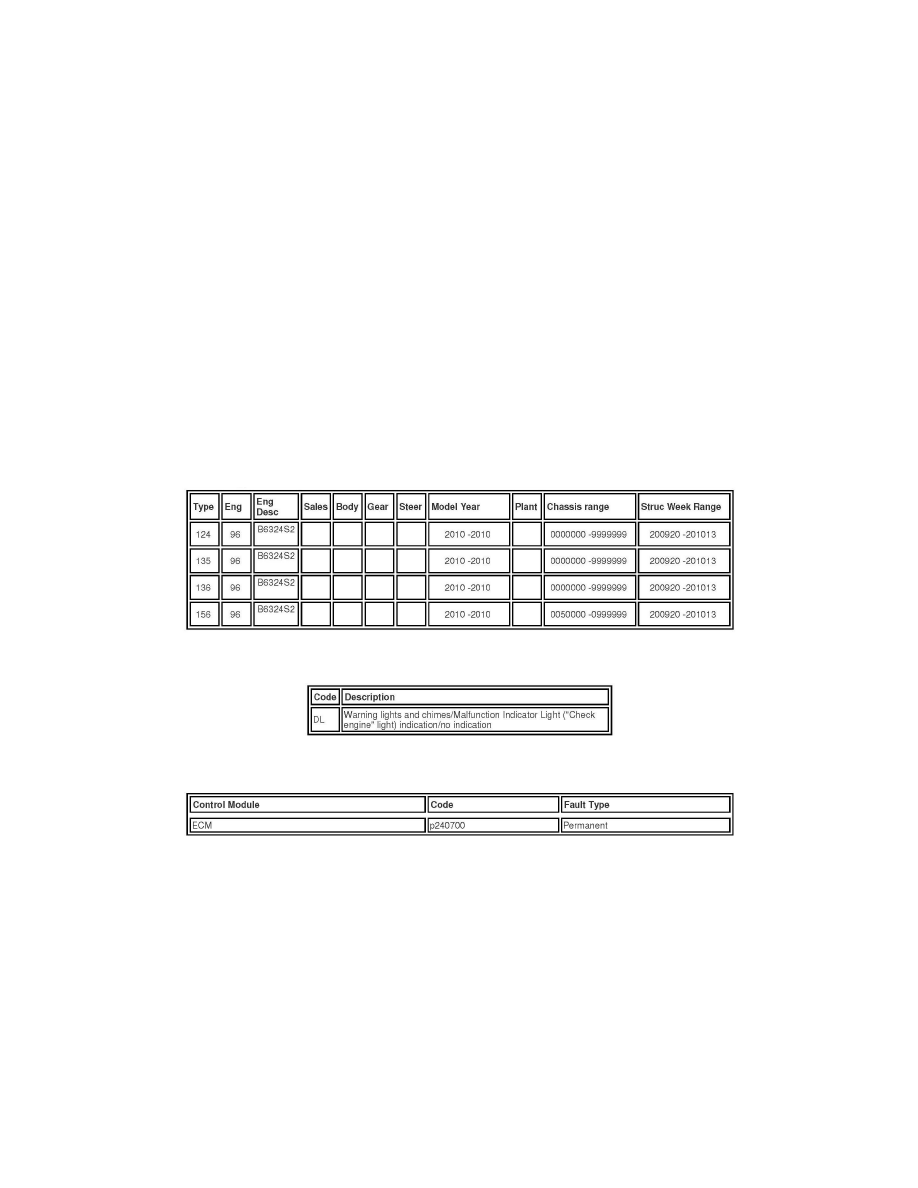 Engine Control Module: All Technical Service Bulletins
Emissions - MIL ON/DTC P240700 Set
TIE Technical Journal
Title Malfunction indicator light and DTC ECM P240700 
Ref No US22837 1.1 en-US
Issuer -
Partner 3 US 7510 Volvo Cars North America
Func Group 2345
Func Desc evaporator system
Status Released
Status Date 2010-06-30
Issue Date 2010-04-08
Reference VIDA, VSTG
Attachment
Vehicle Type
CSC
DTC
Text
CSC=Customer Symptom Code
DTC=Diagnostic trouble code
Note! 
If using a printed copy of this Retailer Technical Journal, first check for the latest online version.
DESCRIPTION:
The current levels for triggering Engine control module (ECM)-P240700 has been set to a level much lower than what would affect the leakage detection
pumps functionality.
PRODUCT MODIFICATION:
The current levels to when ECM-P240700 should be set have been tuned to prevent incorrect diagnostics of the leakage detection pump.
< PREV PAGE
NEXT PAGE >