< PREV PAGE
NEXT PAGE >
V50 L5-2.4L VIN 39 B5244S7 (2005)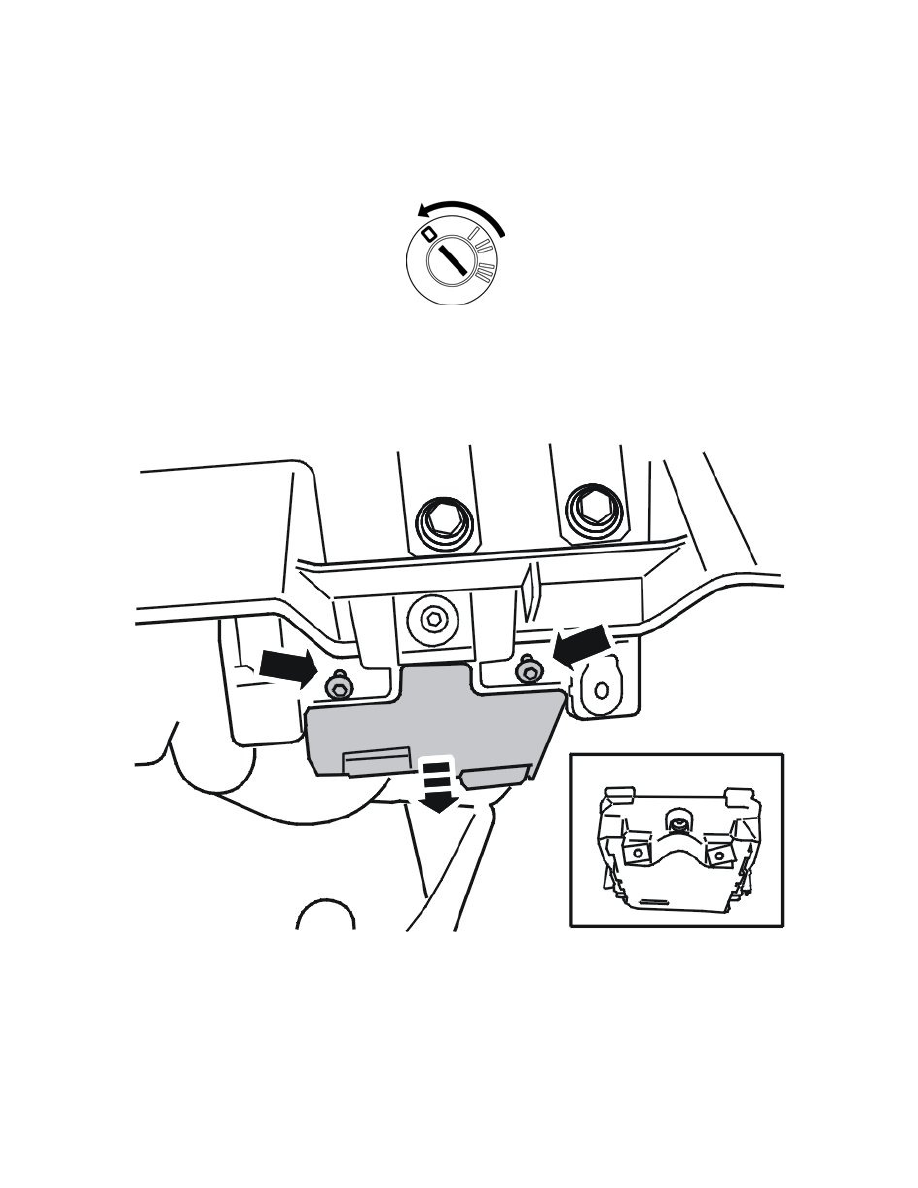 Communications Control Module: Service and Repair
Phone Module (PHM)
Phone Module (PHM)
Operation number: 39405-2
Note! Some variation in the illustrations may occur, but the essential information is always correct.
Removal
Remove the glove compartment  Refer to: Glove compartment See: Body and Frame/Interior Moulding / Trim/Glove Compartment/Service and
Repair/Glove Compartment 
Removing the phone module (PHM)
Remove:
-
the 2 screws
-
the control module. Unhook the front edge of the control module and fold down
-
the 4 connectors
Installation
Installing the phone module (PHM)
Note! Check that there is no dirt in the optical connectors.
< PREV PAGE
NEXT PAGE >