< PREV PAGE
NEXT PAGE >
V50 L5-2.4L VIN 39 B5244S7 (2005)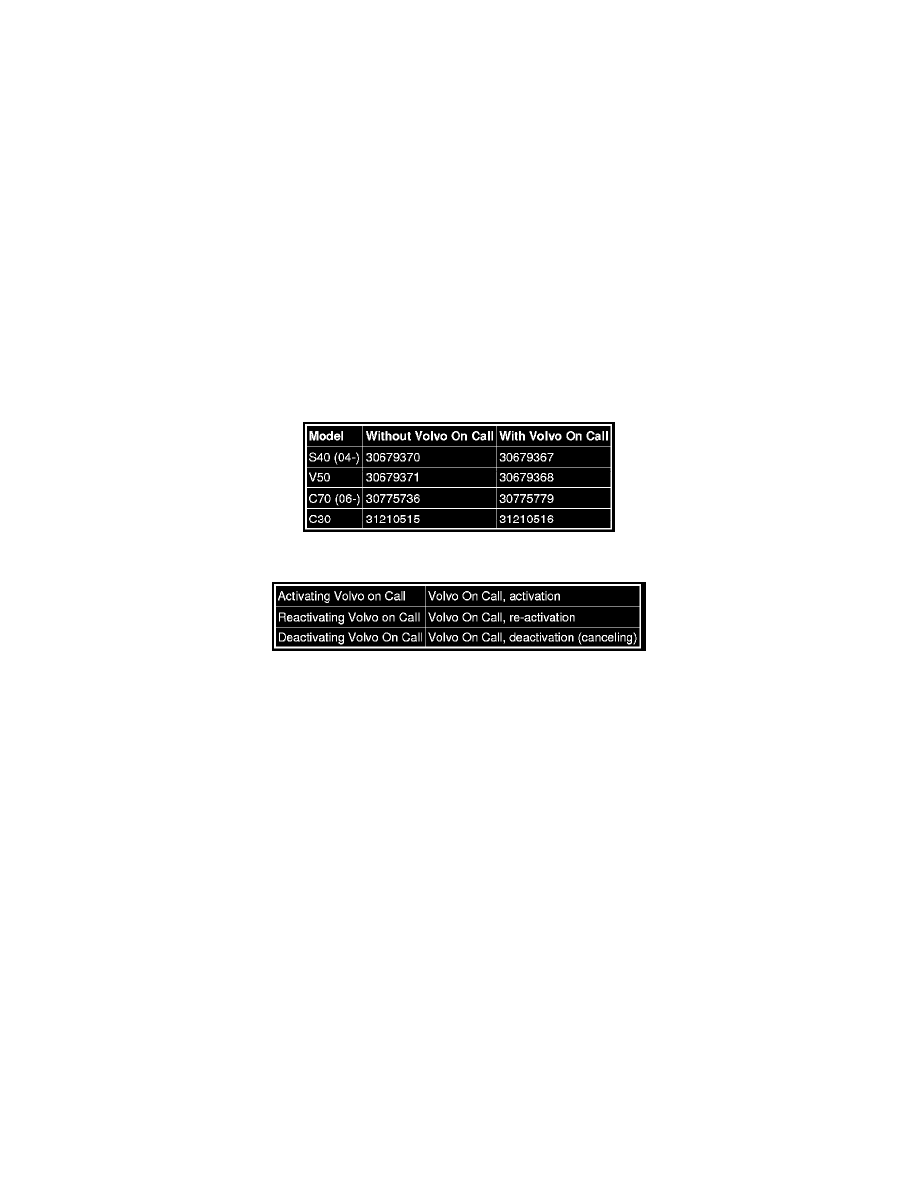 Connect the connectors.
Note! The bend radius of the optic cables must not be less than 25mm.
Install:
-
the 4 connectors
-
the control module
-
the 2 screws
Installing the glove compartment
Install the glove compartment.  Refer to: Glove compartment See: Body and Frame/Interior Moulding / Trim/Glove Compartment/Service and
Repair/Glove Compartment 
Finishing
Note! After replacing the phone module (PHM), new software must be ordered and the module programmed.
Ordering software
Order software for the control module. See: See: Testing and Inspection/Programming and Relearning/Software Downloading
Vehicles with Volvo On Call
< PREV PAGE
NEXT PAGE >