< PREV PAGE
NEXT PAGE >
V50 L5-2.4L VIN 39 B5244S7 (2005)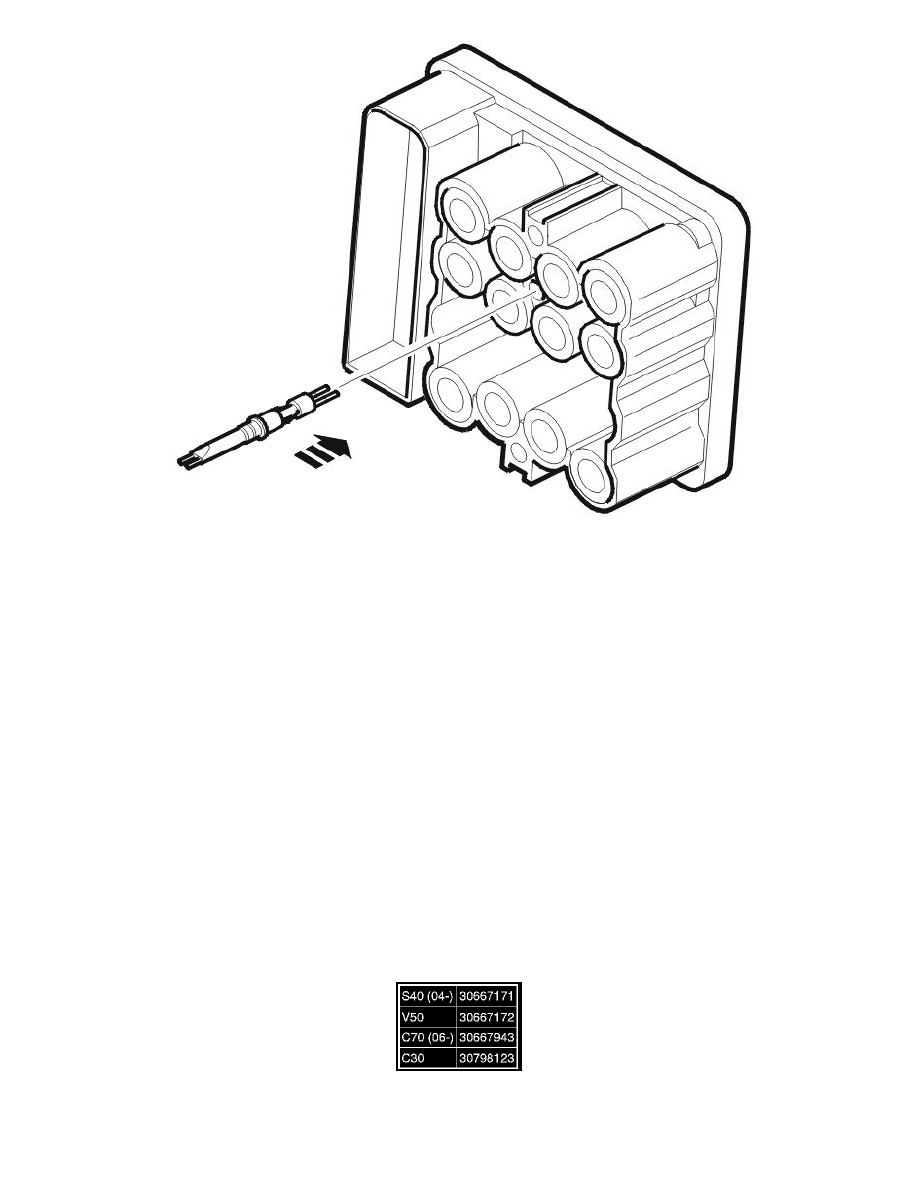 Check that:
-
the control module is correct (compared to the old one)
-
there are no contaminants on the mating surfaces between the control module and the hydraulic modulator
-
no parts of the old control module seals remain on the old hydraulic modulator valves.
Install the new connector.
Center the control module with the hydraulic modulator valves so that the terminal pins are correctly positioned in the modulator.
Install:
-
the control module
-
the 2 screws. Tighten. See: Tightening torque See: Brakes and Traction Control/Specifications/Tightening Torque.
Remove:
-
the mounting screws (1)
-
the plugs.
Installing the hydraulic modulator
Install the hydraulic modulator. See: Hydraulic unit brake system See: Brakes and Traction Control/Antilock Brakes / Traction Control
Systems/Hydraulic Control Assembly - Antilock Brakes/Service and Repair.
Ordering software
Note! When replacing the hydraulic modulator, new software must be programmed into the brake control module (BCM).
Order software. See: See: Testing and Inspection/Programming and Relearning/Software Downloading
Calibrating the control module
Note! Only applies to control modules with DSTC function.
< PREV PAGE
NEXT PAGE >