< PREV PAGE
NEXT PAGE >
V50 L5-2.4L VIN 39 B5244S7 (2005)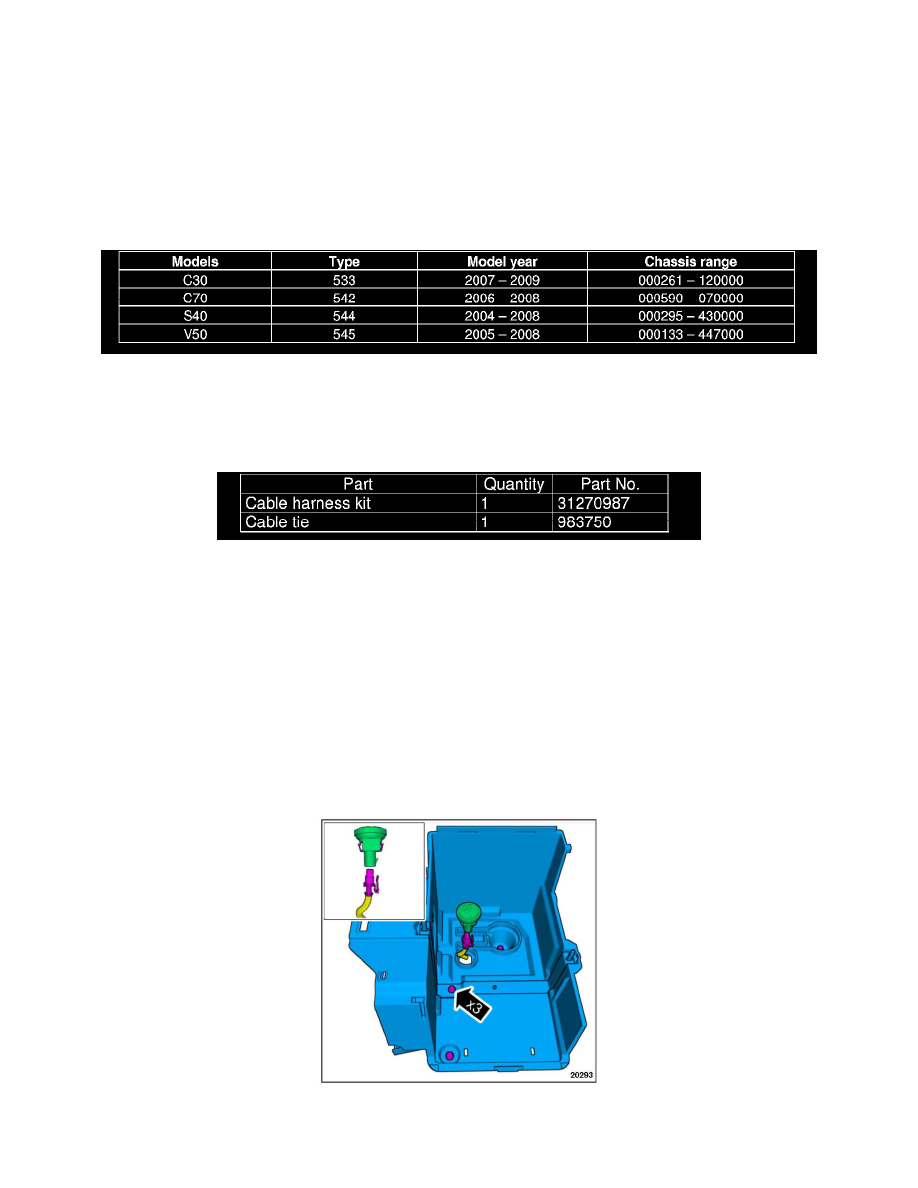 Vacuum Pump Relay: Customer Interest
Brakes - Vacuum Pump Overload Relay Installation Info.
Retailer Technical Journal 20293
Vacuum pump, Installation of overload relay
Date 05-05-2009
Reference: VIDA
NOTE! 
THIS DOCUMENT SUPERSEDES RETAILER TECHNICAL JOURNAL 20293 DATED 04-27-2009. PLEASE UPDATE YOUR FILES.
AFFECTED VEHICLES:
DESCRIPTION:
A service kit has been developed to reduce the current through the vacuum switch for the brake vacuum pump.
MATERIALS:
SERVICE:
If fault tracing leads to the conclusion that the vacuum pump requires replacement, also install the cable harness kit according to VIDA and the following
instructions.
Removal
1.
Disconnect the battery according to VIDA:
INFORMATION
REPAIR
Removal, replacement, and installation Electrical system
Battery and mounting Battery
2.
< PREV PAGE
NEXT PAGE >