< PREV PAGE
NEXT PAGE >
V50 L5-2.4L VIN 39 B5244S7 (2005)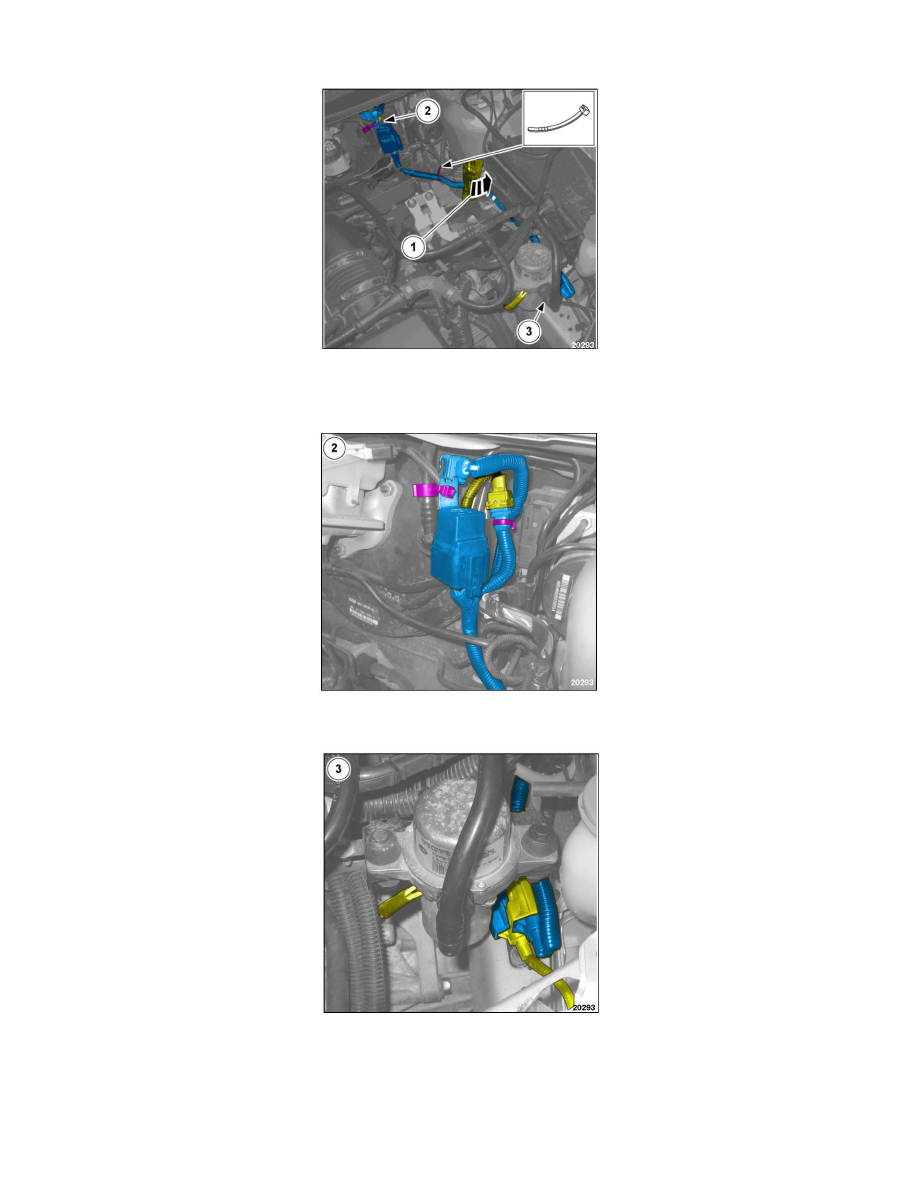 Installation
3.
The circled notes, 2 and 3, in this picture apply to pictures in the following steps. 
Route the harness according to Note 1.
4.
Mount the harness to the hose on the brake booster according to Note 2.
5.
Install the harness to the pump according to Note 3.
6.
To install the battery tray and battery, reverse the removal procedure. Test the function.
< PREV PAGE
NEXT PAGE >