< PREV PAGE
NEXT PAGE >
V50 L5-2.4L VIN 39 B5244S7 (2005)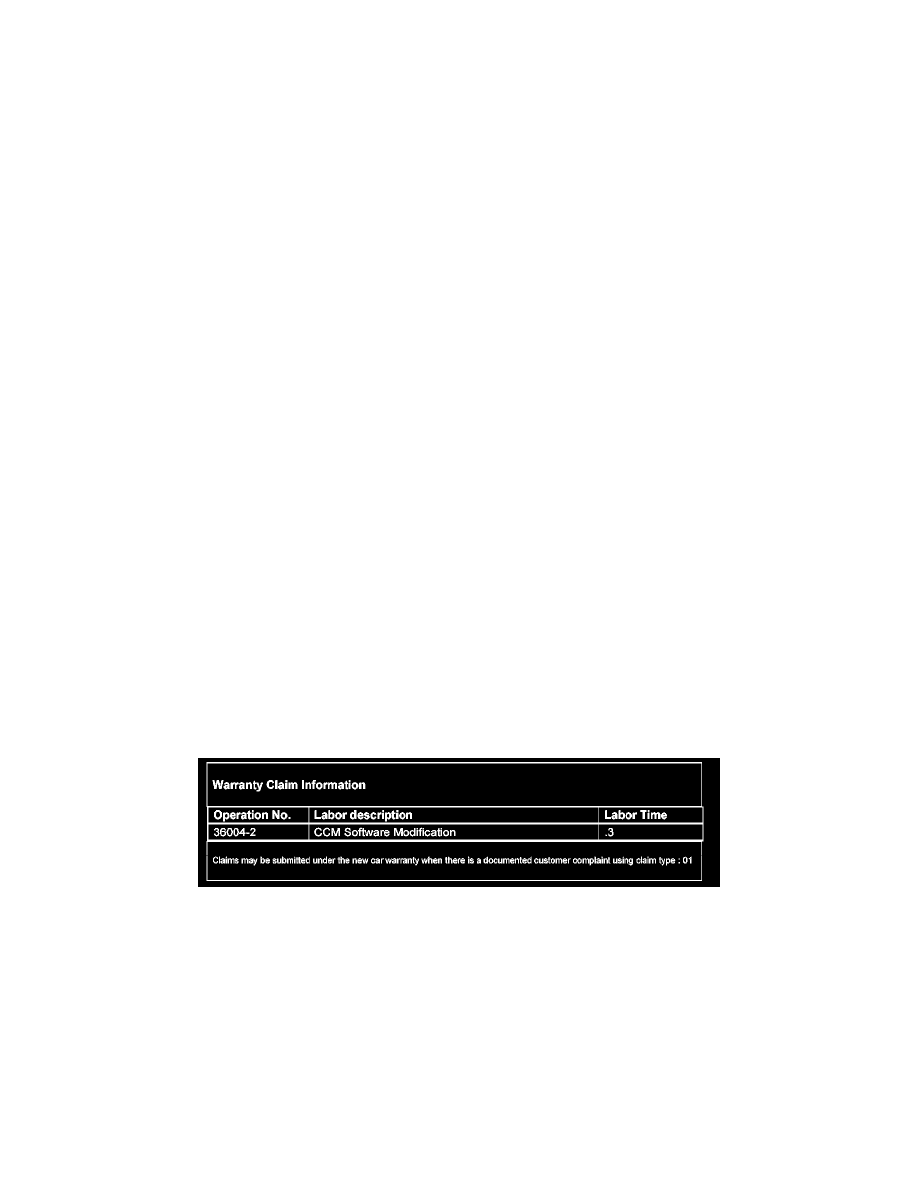 Control Module HVAC: Customer Interest
A/C - Various System Noises
NO:     87- 55
DATE:     10-16-2006
MODEL:     S40 / V50 / C70
MODEL YEAR     2004.5 - 2007
CHASSIS:    
     S40 000000-278782
     V50 000000-293000
     C70 000000-014904
SUBJECT:     Continuous Climate Control - Adjustment Noises
REFERENCE:     VIDA, TNN 87-52
CCM (Climate Control Module) Software Modification
DESCRIPTION:
The continuous climate control adjustment may create noises (hunting noises). As a result of the adjustments there could also be concerns about
oscillating air flow noises or temperature variations caused by the flap adjustments / DMMs (Damper Motor Modules).
The CCM (Climate Control Module) SW (software) has been modified in order to eliminate symptoms as mentioned above. However there may still be
noticeable noises during flap adjustments caused by the DMMs.
PRODUCT MODIFICATION:
In order to improve the fault trace symptoms related to the damper motors, 5 new DTCs
(Diagnostic Trouble Codes) have been introduced.
CCM 0074, LIN node defect: DEF
CCM 0075, LIN node defect: REC/OSA
CCM 0076, LIN node defect: TEMP L
CCM 0077, LIN node defect: TEMP R
CCM 0078, LIN node defect: MODE
These DTCs are set if one of the DMMs remains moving constantly.
SERVICE:
If a customer reports symptoms as described above, perform a CCM SW Upgrade. The Volvo Information and Diagnostics system will make sure the
best suitable version is downloaded.
This software download should also be included in the CPS for the above mentioned vehicles
NOTE:  DTCs like CCM 0070 and CCM 0071 are NOT addressed by new SW and therefore still require a standard DMM oriented hardware
diagnostics.
< PREV PAGE
NEXT PAGE >