< PREV PAGE
NEXT PAGE >
V50 L5-2.4L VIN 39 B5244S7 (2005)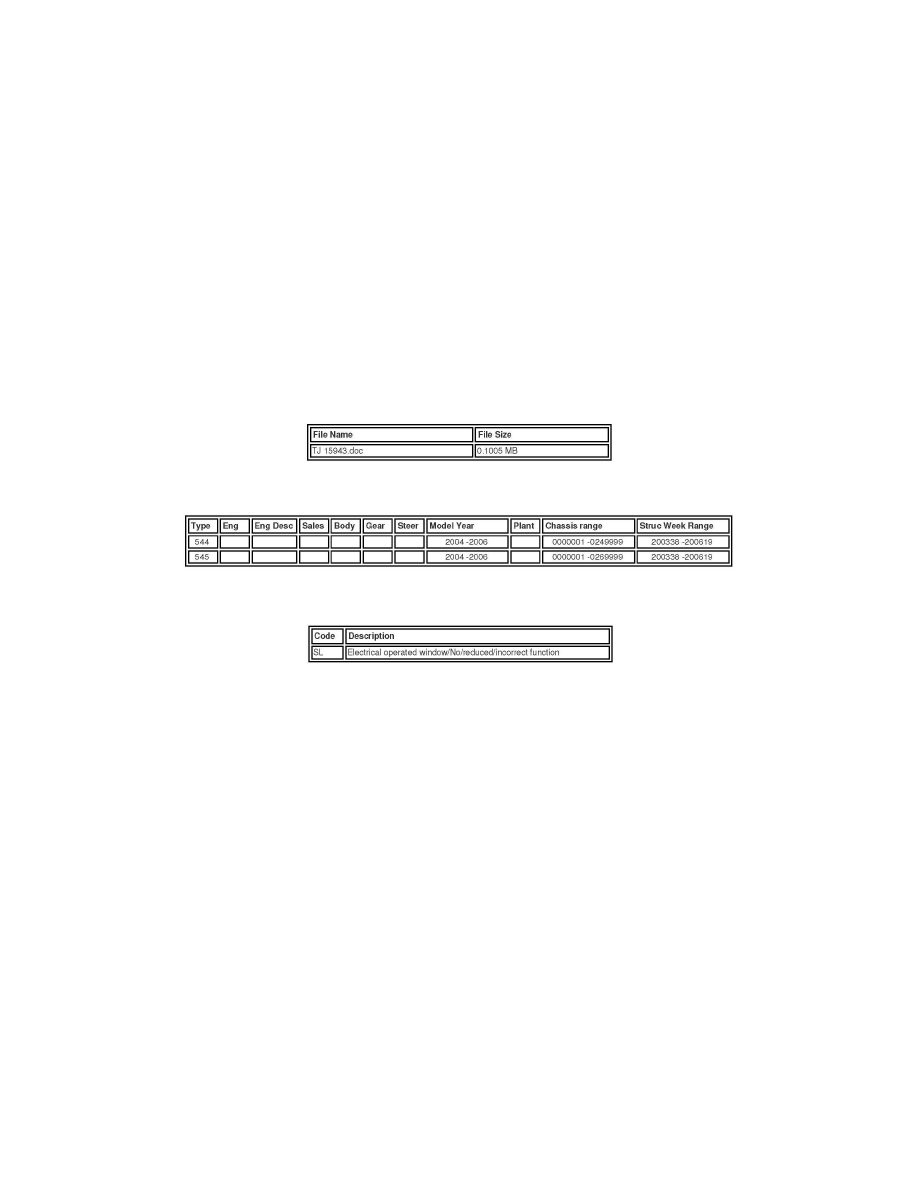 Power Distribution Module: Customer Interest
Windows - Rear Window Fails To Lower Using Global Open
TIE Technical Journal
Title Rear window does not lower when using Global Open 
Ref No US15943.1.0 en-GB
Issuer -
Partner 3 US 7510 Volvo Cars North America 
Func Group 9353 
Func Desc electric motor
Status Released
Status Date 2007-05-08
Reference
Attachment
Vehicle Type
CSC
DTC
Text
DESCRIPTION:
After activation of Global Open one or more rear windows may tail to open completely. Investigations have revealed that in cases where this concern
occurs the rear windows have lost initialization. The initialization can be manually lost if the rear window switch is pulled up for short moment and then
released before a new initialization routine is completed.
PRODUCT MODIFICATION:
< PREV PAGE
NEXT PAGE >