< PREV PAGE
NEXT PAGE >
V50 L5-2.4L VIN 39 B5244S7 (2005)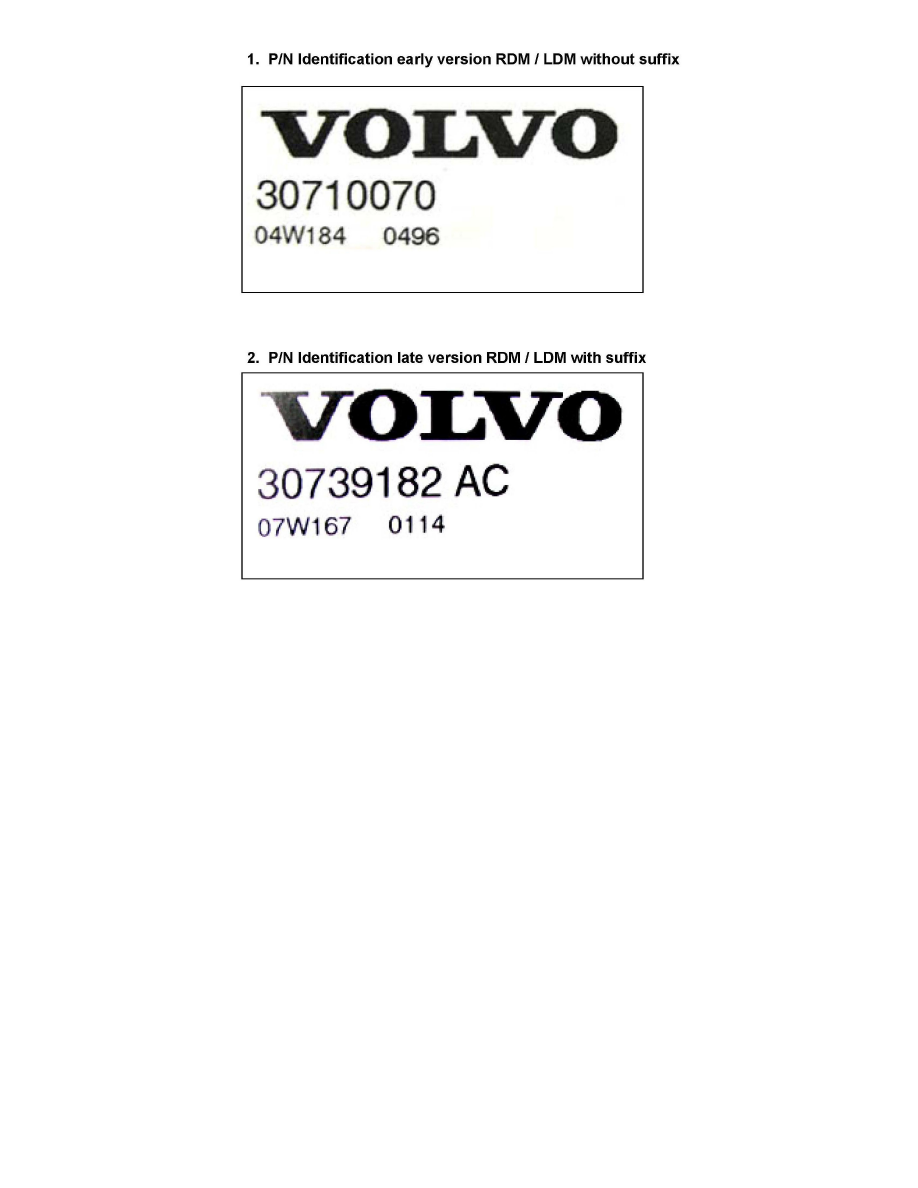 New LDM and RDM have been introduced with changed logic to prevent that initialization is lost. The new rear door modules can be identified by a two
character suffix at the end of the P/N. See attachment for identification. All aftersales inventory are now of the new type.
Early type RDM/LDM P/N XXXXXXXX 
Late type RDM/LDM P/N XXXXXXXX-XX 
MATERIAL RETURN: No 
TECHNICAL REPORT: No
SERVICE:
Replace the RDM or LDM if the door modules are of the early type and the customer concern is reported.
VSTG OPERATION NUMBER:
36071-2 Control module rear door LDM/RDM replace
< PREV PAGE
NEXT PAGE >