< PREV PAGE
NEXT PAGE >
V50 L5-2.4L VIN 39 B5244S7 (2005)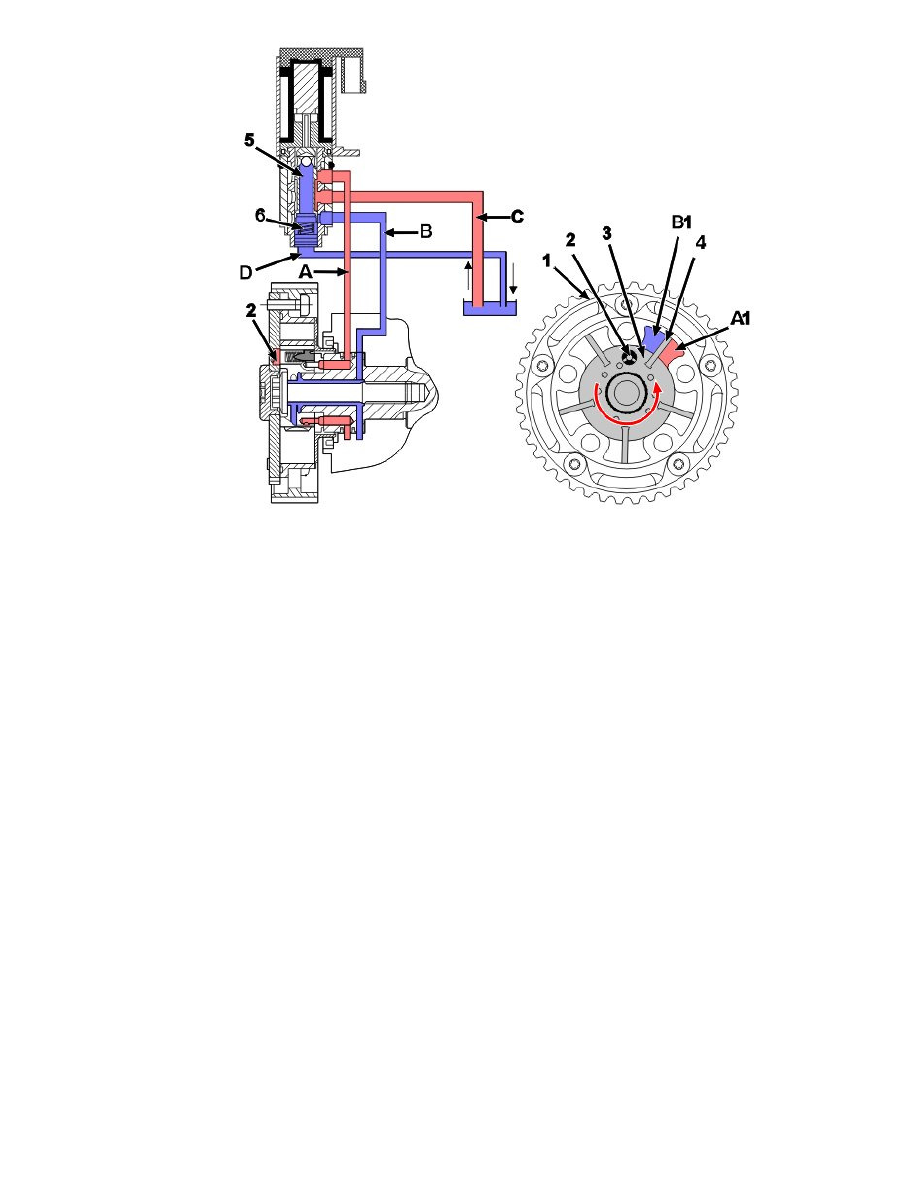 Hint: The illustration is a view of the CVVT unit from the side and from the rear.
-
The oil is forced from the engine lubrication system (C)
-
The valve is grounded by the engine control module (ECM). The oil flows via the slits in the piston (5) to the oil channel (A) in the camshaft
-
The oil flows via oil channels in the camshaft to the top of the lock pin (2). If the camshaft is in its 0 position, the lock pin will be forced in by the
oil pressure and the rotor releases from the timing belt pulley
-
The chamber (A1) fills with oil. The oil pressure will rotate the rotor (3)
-
The oil in the chamber (B1) will be forced out of the chamber by the rotation of the rotor. The oil flows to the engine oil pan via the camshaft,
channel (D) and the valve.
Control takes place as follows when returning the camshaft
< PREV PAGE
NEXT PAGE >